Nagender assures to meet people's needs for UGD, CC roads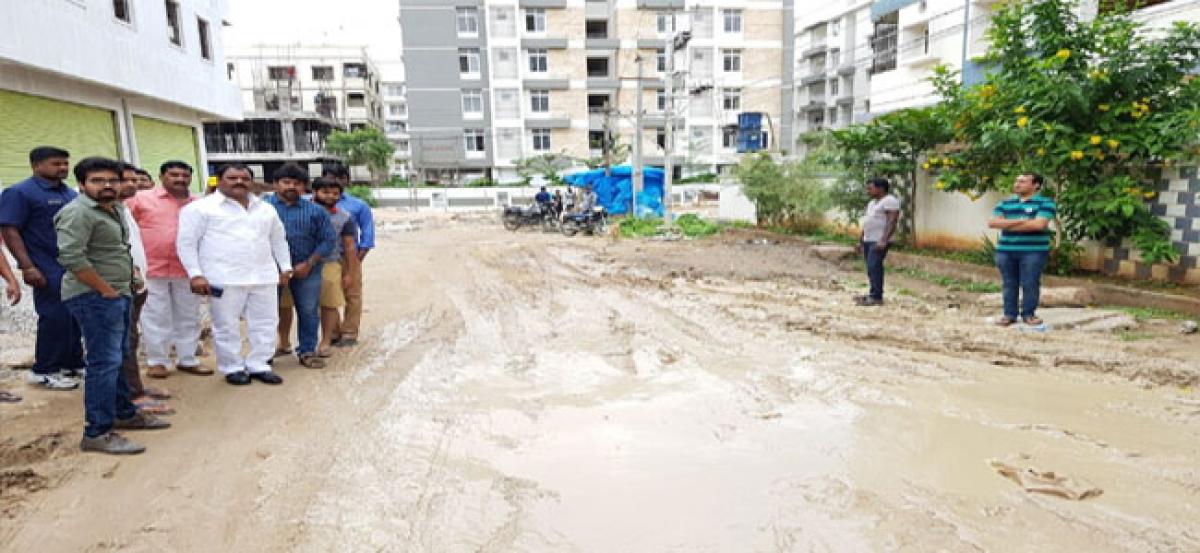 Highlights
Local Corporator Ragam Nagender Yadav stated on Wednesday that efforts would be made to solve the residents problems of UGD and CC roads , after undertaking a padayatra near Prabhupada Layout, Lakshkar Apartment and SSR Apartment
Serilingamapally: Local Corporator Ragam Nagender Yadav stated on Wednesday that efforts would be made to solve the residents' problems of UGD and CC roads , after undertaking a 'padayatra' near Prabhupada Layout, Lakshkar Apartment and SSR Apartment.
The residents complained to Yadav of hardships caused by pathways becoming slushy in the absence of CC roads. They stated that vehicle-riders were unable to reach the area as also pedestrians. They accused the contractor of abruptly stopping the UGD work.
The corporator assured them to positively take steps for the completion of CC roads and UGD work after holding discussions with officials, while reiterating his commitment to solve people's problems. Those who accompanied Yadav included Baddam Kondal Reddy, local residents Jayaram, Suman, Prince Kumar, Anand, Srinivas, Prasad, Shailender, Bhaskar Reddy, Sharada, Rani.