'Laxmipuram' plot owners cry for justice as land grabbed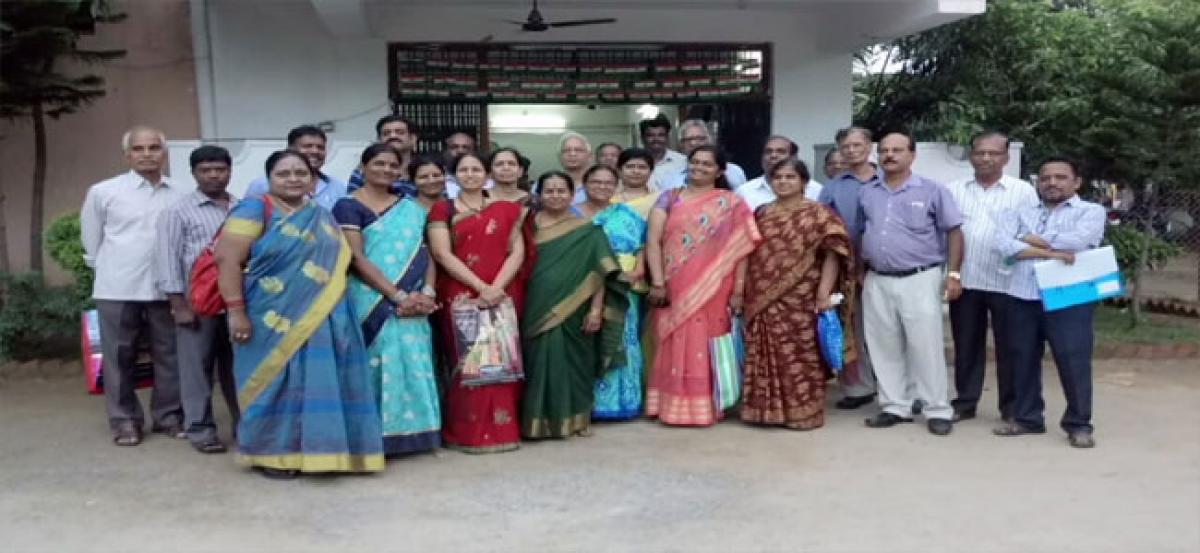 Highlights
As many as 1,100 plot owners of Laxmipuram Real Estate venture under Kolluru gram panchayat limits in Ramachandrapur mandal in Sangareddy district lodged a complaint of criminal case with the RC Puram police regarding the land grabbing of their plots by some realtors
Ramachandrapuram: As many as 1,100 plot owners of Laxmipuram Real Estate venture under Kolluru gram panchayat limits in Ramachandrapur mandal in Sangareddy district lodged a complaint of criminal case with the RC Puram police regarding the land grabbing of their plots by some realtors.
According to the owners of the plots, more than 1,100 retired and working employees purchased plots in the venture of 100 acres with survey number 172 to 199 in the year 1984. But, after 2002, the plots were illegally grabbed by some land grabbers by erasing boundaries. Also they grabbed the documents of nearly 1,000 plots from the actual owners who questioned them by deploying bouncers and dogs. The owners of the plots have been fighting for the justice for five years by urging Ministers, MROs and Collectors. But they have not got the justice till now due to the influence of the land grabbers.
One of the victims Rakesh said that one Prasad and his six partners had been threatening them to enter their plots in the area. "We also approached Minister Harish Rao and applied for the survey of the land ownership and sale of the plots. Today, we came to lodge a criminal case against the land grabbers of our plots at Ramachandrapuram police station.
We are subjected to physical attack by the illegal land grabbers with the support of a huge realtor. CI Ramachandar Rao responded positively to file a criminal case, said Santhoshi, another member of Laxmipuram Plot Owners Association. Nearly 150 victims said that the Collector had ordered to the officials concerned to resolve the issue to deliver the justice to them.