Call for greater coordination to implement Kanti Velugu: Minister P Mahender Reddy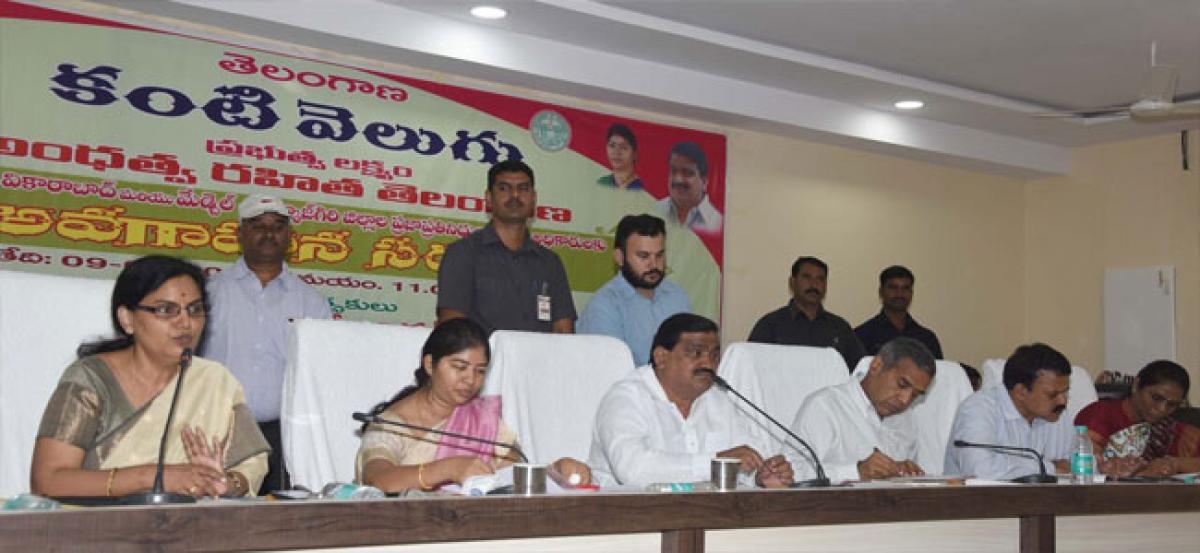 Highlights
Transport Minister P Mahender Reddy on Thursday called for greater coordination among the officials and elected peoples representation for the successful implementation of the Kanti Velugu programme, commencing from August 15 to free the state from visual impairment
Vikarabad: Transport Minister P Mahender Reddy on Thursday called for greater coordination among the officials and elected people's representation for the successful implementation of the Kanti Velugu programme, commencing from August 15 to free the state from visual impairment.
Taking part as the chief guest at the one-day awareness meeting held here for government officials and people's representatives, the minister said that 131 medical teams have been constituted to test over 50 lakh in various mandals and villages till January 26. While 57 medical teams are deployed in Ranga Reddy, 52 teams are posted to Medchal district and 22 in Vikarabad district.
The teams will screen at least 250-300 patients daily for eye ailments. The patients will get medicines and spectacles free cost. If surgery is needed, they will be done free of cost referring them to suitable hospitals. Ranga Reddy district Collector N Raghunandan Rao asked the ASHA workers and Anganwadi workers to give schedule to people to attend the medical camps. Medchal District Collector MV Reddy spoke. Ibrahimpatnam, Vikarabad and Rajendra nagar MLAs – M Kishan Reddy, B Sanjiva Rao and Prakash Goud – and others took part in the programme.