Filthy roads punch hole in GHMC's Swachh success story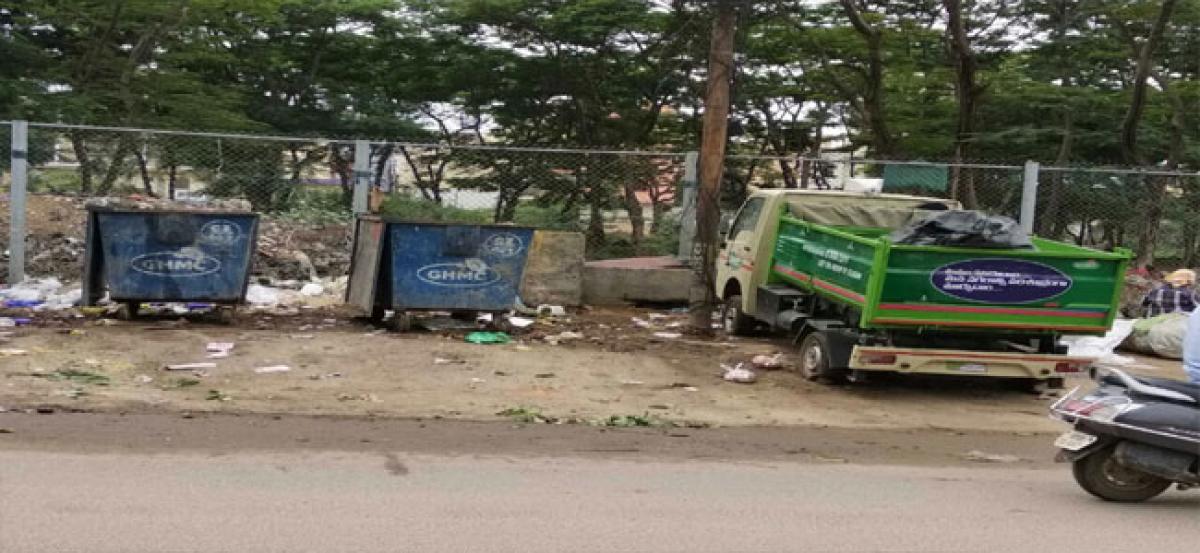 Highlights
While the GHMC is trumpeting about winning several awards for its cleanliness drive at state and national level, some areas in the city are still seen with filthy surroundings
ADVERTISEMENT
Rehmatnagar: While the GHMC is trumpeting about winning several awards for its cleanliness drive at state and national level, some areas in the city are still seen with filthy surroundings. A new trolley autorickshaw given by the government to transport garbage is found unused at Karmika Nagar area, here. Tyres of the vehicle are punctured and left near roadside dust bins. Locals say that the vehicle is left on roadside for more than 10 days.
Adding to it, a toilet nearby was also found unattended for several days. The structure of the toilet has already been damaged and the inside situation is more horrible. According to locals, there was an attendant for some days. But he suddenly disappeared, and the maintenance of the toilet has gone with the wind.
The neglect in cleanliness and filthy surroundings may cause vector-borne diseases especially during this monsoon season. Dengue and viral fevers are already reported in the city. Locals fear that they could be affected by the unhygienic conditions. They demand the authorities that proper action should be initiated to ensure cleanliness and healthy surroundings.
BY M Ramakrishna