Hyderabad: Construction of two steel bridges likely to start in September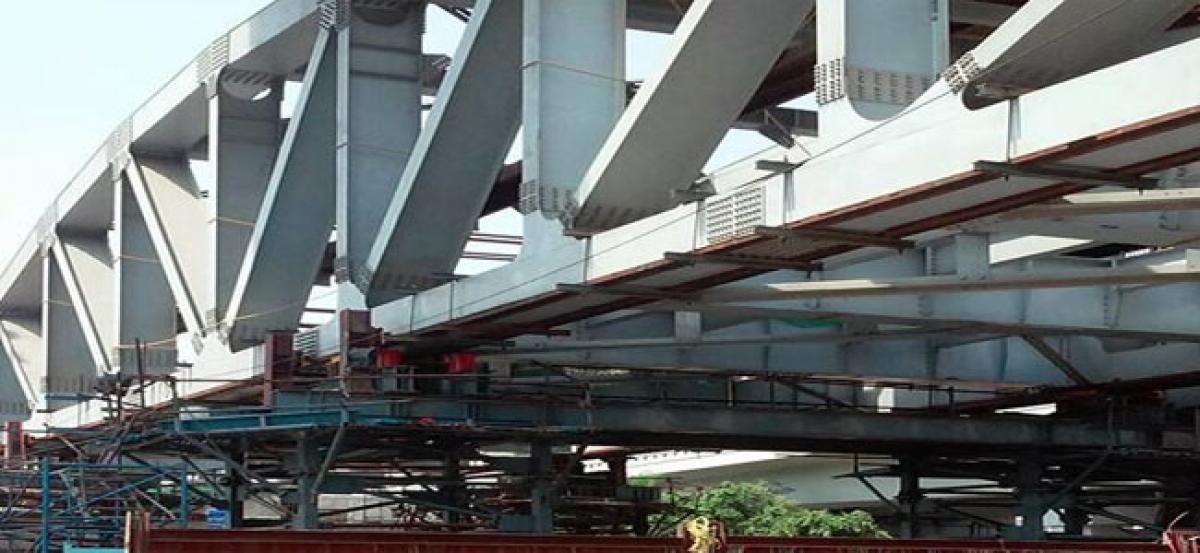 Highlights
The Greater Hyderabad Municipal Corporation GHMC is going to construct two steel bridges from Indira Park to VST junction and Ramnagar to Bhaglingampally, which is expected to start in September
Hyderabad: The Greater Hyderabad Municipal Corporation (GHMC) is going to construct two steel bridges from Indira Park to VST junction and Ramnagar to Bhaglingampally, which is expected to start in September. The government had sanctioned Rs 426 crore for the construction of these bridges. The steel bridge will be over a stretch of 2.6 km and the bridge from Indira Park to VST junction will be crossing major intersections at NTR stadium junction, Ashok Nagar junction, RTC crossroad junction and VST junction.
The bridge from Indira Park to VST junction will be constructed with funds of Rs 350 crore and the bridge from Ramnagar to Bhaglingampally which is going to be 0.84 km is Rs 76 crore. This bridge will be made of steel, steel piers, steel pier cap and steel girder with cast-in-situ deck slab. The steel bridge will be 50 feet above from the ground level. To slow down the traffic from Kattamaisamma temple, Lower Tank Bund to Hindi Maha Vidyalaya GHMC had proposed the steel bridge.
P Ravinder Raju, Superintending Engineer GHMC said, to reduce the heavy traffic and minimize the inconvenience to public, GHMC had proposed the construction of steel bridge. The GHMC will finalise the agency for the construction and the work will be started in September. He also added the components of the bridge will be made at other place and assemble at the site to make the work easy.