Kanti Velugu centre turns away five as Aadhaar not registered online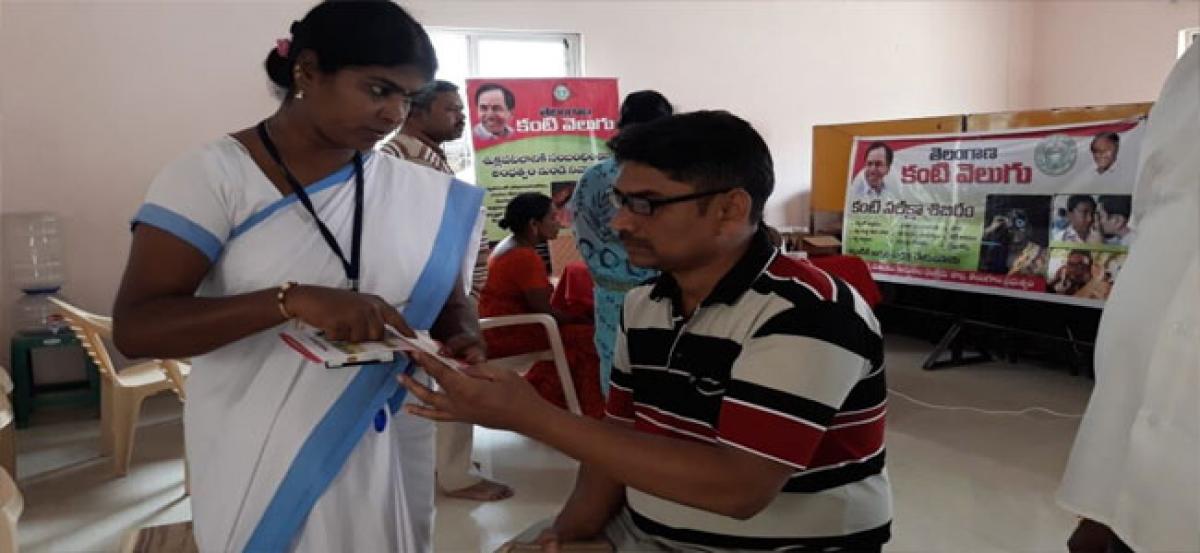 Highlights
Five persons out of 150200 who want for treatment at the Kanti Velugu centre at J J Nagar, Neredmet, were allegedly turned away on Monday by the staff and doctors stating that they failed to register online their Aadhaar cards
Malkajgiri: Five persons out of 150-200 who want for treatment at the 'Kanti Velugu' centre at J J Nagar, Neredmet, were allegedly turned away on Monday by the staff and doctors stating that they failed to register online their Aadhaar cards.
While speaking to The Hans India, the five appealed to the government to arrange treatment for them. Yadamma said that she had been suffering for the last one week as her sight has been affected. She expressed anguish after being turned away by the staff when she had approached the Kanti Velugu centre set up by the government. Yadamma and several local residents asserted that such behavior by the staff would make the government unpopular.
A resident Chiddam Srinivas said the government should allow persons with voter I-D card if Aadhaar card has not been registered. Another local resident, Chiddam Swapna, appealed to officials to ensure that all should be treated at Kanti Velugu centres.
When the media took the issue to the notice of the KV centre staff, they maintained that the online registration of the Aadhaar cards of the five persons was not done. A doctor told THI that there was no need for an emergency treatment for the five and that it would be done on Tuesday, while claiming that they had nothing to do with the patients being turned away. He stated that treatment would be given to them once their Aadhaar cards were registered online.