Street vendors with ID cards fear eviction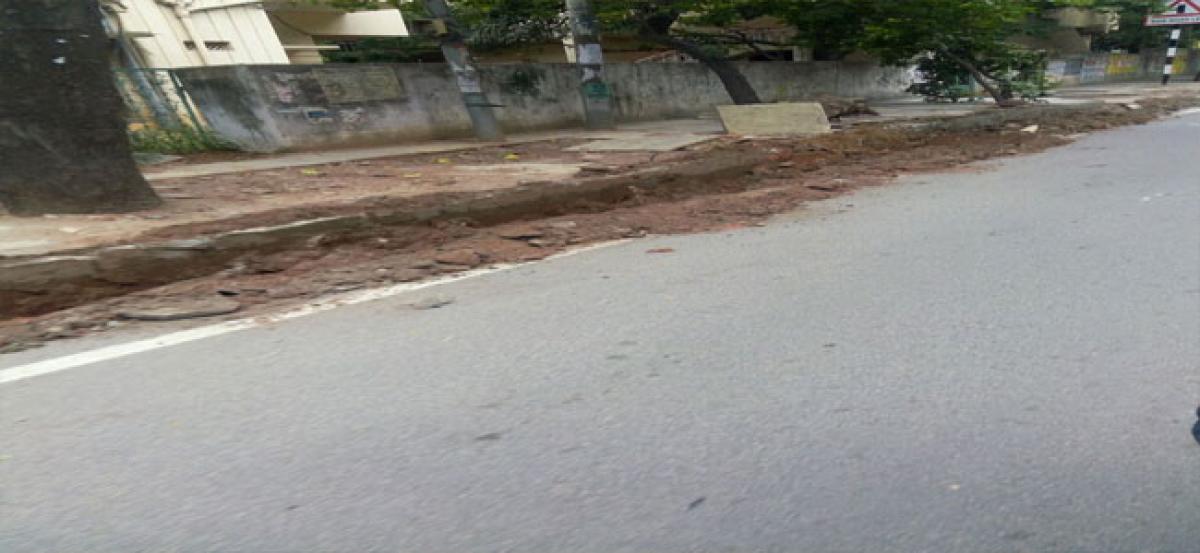 Highlights
Greater Hyderabad Municipal Corporation GHMC has implemented Street Vending Policy under the Livelihoods Regulation Act, 2014 The Act was introduced to let small and petty traders carry on their business on footpaths and push carts without creating any hurdles for the traffic and the pedestrians and eke out a living in the places earmarked for them
LB Nagar: Greater Hyderabad Municipal Corporation (GHMC) has implemented Street Vending Policy under the Livelihoods Regulation Act, 2014. The Act was introduced to let small and petty traders carry on their business on footpaths and push carts without creating any hurdles for the traffic and the pedestrians and eke out a living in the places earmarked for them.
"The GHMC and Urban Poverty Alleviation wing conducted a survey in 2017 and identified 26,891 street vendors and gave identity cards to 19,369 vendors, so far", said Viswajit Kampati, Director Vigilance Enforcement & Disaster Management, GHMC. He further added, "The identity cards provided by GHMC and Urban Community Development (UCD) to the street vendors are temporary. About 596 ID cards have been given to hawkers at Nagole, Hayathnagar, BN Reddy and LB Nagar. 469 have been given to vendors at Kapra, Nacharam, AS Rao Nagar and few other areas."
With footpath encroachment drive going on, the vendors with ID cards have been shifted to Erragadda, while others have been asked to stay back until the footpath works are completed. These vendors will be alloted Green ID cards – permanent ID cards," Viswajit added.
A street vendor at LB Nagar said, "When the encroachment works started at LB Nagar, the GHMC officer asked the vendors to remove the stalls and said that we will be given another new id card after the completion of the works Another vendor Laxman said, "Some of them have been shifted from LB Nagar to other places, and now we don't have id cards with us. The officials promised us that will provided new permanent Id cards soon after the works are finished."
BY Spandana Nimma