BJP to unveil manifesto after Diwali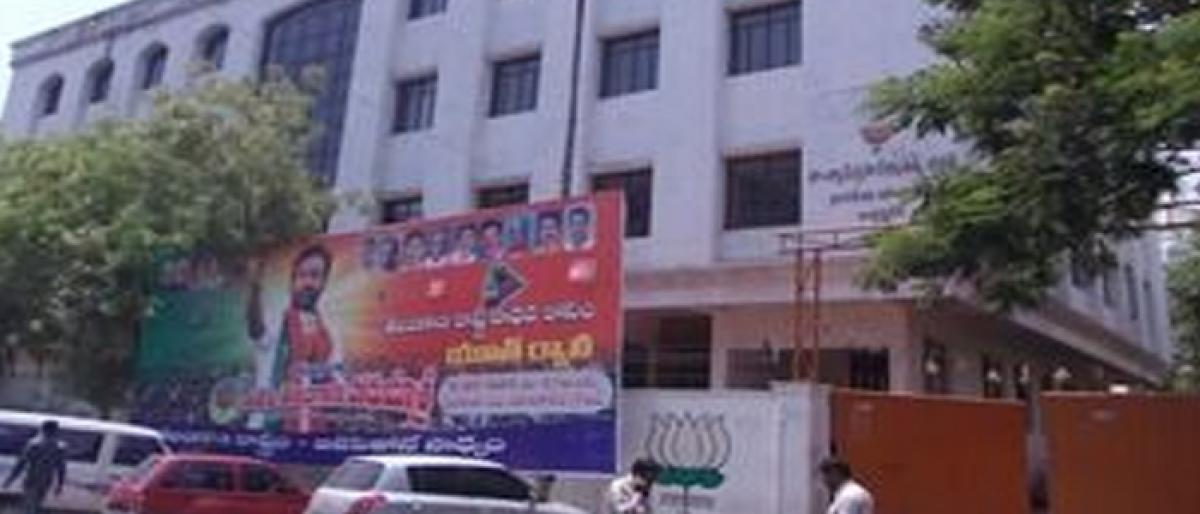 Highlights
Bharatiya Janata Party BJP State unit is reportedly waiting for an auspicious day after Diwali to announce its election manifesto for the ensuing State Assembly elections
​Hyderabad: Bharatiya Janata Party (BJP) State unit is reportedly waiting for an auspicious day after Diwali to announce its election manifesto for the ensuing State Assembly elections.
According to party sources, nearly 75 per cent of work in the preparation of the manifesto had been completed and consultations are going on the remaining key issues raised by several professional bodies and peoples' organisations.
Speaking to The Hans India, a party senior leader said that the manifesto will be different than the other competing parties. "Addressing the economic, political and governance issues, it is going to talk about the subjects concerning social and cultural agenda of the party and the ways and means through which the party wanted to achieve them if voted to power," he added.
Currently, the focus is also given on how to address the problems cropped up due to faulty policies being adopted by the current TRS-AIMIM and the former Congress and the TDP regimes which ruled the State.
Clarifying further another focused area of the manifesto was to make the best use of integrating every centrally sponsored scheme (CSS) to roll out the State schemes. If the CSS is more beneficial then we will not hesitate to implement the same, the senior leader added.
Besides, we will retain the good elements of the existing schemes being implemented in the State. That apart, schemes of various BJP ruled States and the way they are being implemented were also being studied to explore their suitability to adopt in Telangana.
When asked whether the manifesto has to be pre-approved by the Central party resulting in the delay, another BJP leader pointed out there is no compulsion of that sort.
However, every State unit of the party, keeps the central leadership in the loop about what kind of manifesto is being prepared. This is for the fact that the central leadership might further suggest any refinements, he said.
Subscribed Failed...
Subscribed Successfully...