MoU between Islamic Corporation for the Development of the Private Sector (ICD) and OJSC Agroinvestbank of the Republic of Tajikistan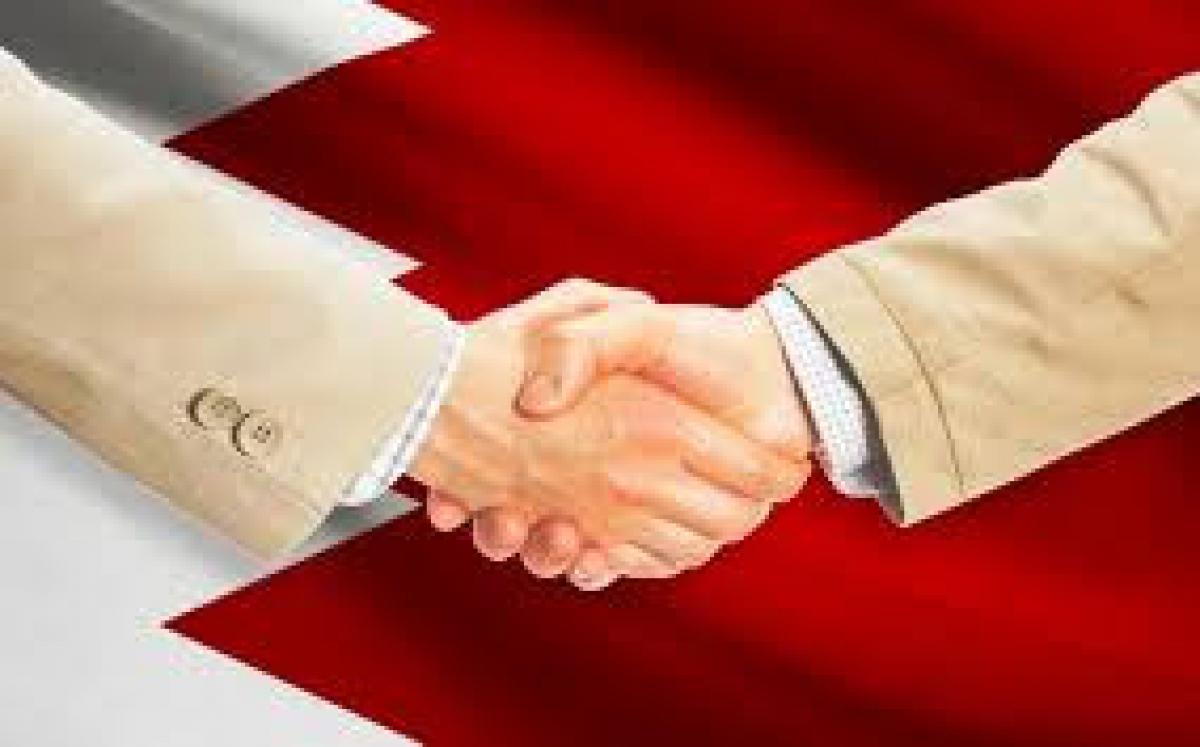 Highlights
The Line of Financing facility will be extended by OJSC Agroinvestbank to the SMEs sector to project\'s in industrial, communication, technology, health, construction and agricultural sectors
The Line of Financing facility will be extended by OJSC Agroinvestbank to the SMEs sector to project's in industrial, communication, technology, health, construction and agricultural sectors
JEDDAH, Kingdom of Saudi Arabia, January 4, 2016/ -- The Islamic Corporation for the Development of the Private sector (ICD) (http://www.ICD-idb.com) and OJSC Agroinvestbank of the Republic of Tajikistan (http://www.Agroinvestbank.tj/en/index.php) signed a Memorandum of Understanding for cooperation to consider extension of a Line of Financing facility to OJSC Agroinvestbank as part of the country programme allocation of USD 25 million for the Republic of Tajikistan.
The Line of Financing facility will be extended by OJSC Agroinvestbank to the SMEs sector to project's in industrial, communication, technology, health, construction and agricultural sectors.
In this occasion Mr. Khaled Al Aboodi, the CEO and General Manager of ICD, commented: "The small and medium sized enterprises (SMEs) have a crucial role to play in a country's growth and development, and ICD has big plans for them. This is an important sector in all the member countries, including the higher income ones. ICD is now focusing on this sector by extending lines of finance to local banks in addition to the establishment of ASR Leasing Company in Tajikistan (a company specialized to provide Shariah compliant leasing products to the SME sector"
Previously ICD extended a total of USD 11.5 million Line of Financing facility for the development of Small and Medium Enterprises in Tajikistan which demonstrates ICD's firm commitment to develop the private sector in its member countries.
With regards to this event the Chairman of OJSC Agroinvestbank have commented: "The close and mutual fruitful cooperation between Agroinvestbank and ICD positively affects the development of the economy of the Republic of Tajikistan through financing SMEs in key sectors such as agricultural, industry, construction and etc. The Islamic banking products have a huge potential to meet the increasing demand for long term financing of SME in Tajikistan. In this regard, the signing of present MoU is a step towards strengthening and deepening our further collaboration in context of development of the economy of the Republic of Tajikistan and enabling SMEs access to finance."
Distributed by APO (African Press Organization) on behalf of Islamic Corporation for the Development of the Private Sector (ICD).
Subscribed Failed...
Subscribed Successfully...