Obama calls on Trump to continue persuading Russia to reduce its nuclear stockpiles.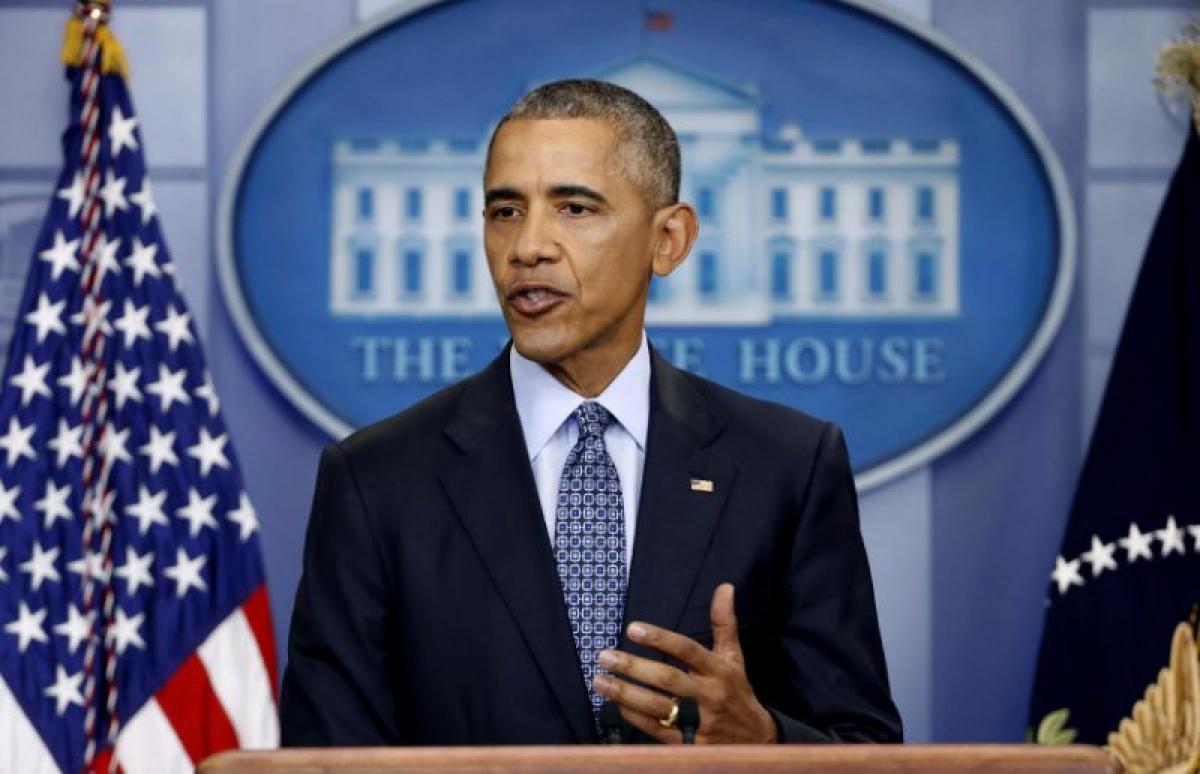 Highlights
Addressing his final press conference,  President Barack Obama on Wednesday said that after he leaves office on Friday he wants to take time to process the amazing experience his family has gone through.
Washington: Addressing his final press conference, President Barack Obama on Wednesday said that after he leaves office on Friday he wants to take time to process the "amazing experience" his family has gone through.
"He wants to make sure that Michelle Obama, his wife of 24 years, is willing to "re-up" and put up with him a little bit longer. He wants to write, be quiet a little bit and "not hear myself talk so darn much." And, even wants to spend time with daughters Malia and Sasha", said out going President during press meet.
Obama and his family will head for vacation in Palm Springs, California, after Donald Trump is sworn in as president. The White House has not said how long they will stay in California before they return to a rented home in Washington.
Speaking on the meet with Trump, Obama said, he has had "cordial" talks with President-elect Donald Trump but he's under no illusions that they share many policy goals.
Obama says in his final White House news conference that Trump won the election opposed to many of his initiatives during the past eight years. The outgoing president says it's appropriate for Trump to move forward with his own vision and values.
Obama says, "I don't expect that there is going to be enormous overlap." And, also avoided a question on whether he supports about 50 House Democrats planning to boycott Trump's inauguration. He also mentioned that he'll be there along with outgoing first lady Michelle Obama for sworn ceremony of Trump.
Meanwhile, mentioning the reaction with Russia, President Obama called on President-elect Donald Trump to continue trying to persuade Russia to reduce its nuclear stockpiles.
He said that he tried to negotiate further reducing nuclear arsenals with Russian President Vladimir Putin, but he says Putin was reluctant. And, also called on the next administration to lead by example and work to prevent big countries from "bullying" smaller countries.
He said that implementing sanctions on Russia following its incursion of Ukraine is a "good example of the vital role" America must play in advocating for and enforcing basic rights around the world.
Talking on the LGBT law, Obama says he doesn't think the expansion of LGBT rights in the U.S. is reversible. Obama said as his final presidential news conference that society's attitudes have changed too much to turn back the clock on these issues.
He says there's still more work to do on the subject, but that acceptance by young people like his daughters has made a difference. Obama also says he "could not be prouder" of the country's transformation on these issues, most of it coming during his tenure as president.
He gives credit to individuals and couples who he says were courageous in saying "this is who I am and I'm proud of it." That, he says, helped open people's minds and hearts and the legal system eventually caught up.
Similarly, speaking on Israeli and Palestinian conflict, President Obama warned that the "moment may be passing" for a two-state solution to the Israeli and Palestinian conflict.
Obama says in his final White House news conference that he continues to be worried that the "status quo is unsustainable" in Israel. He says his administration has tried to preserve the possibility of a two-state solution because he does not "see an alternative to it."
The United States decision to allow the United Nation's most powerful body to condemn Israeli settlements in the West Bank and east Jerusalem has been condemned by President-elect Donald Trump and Israeli Prime Minster Benjamin Netanyahu.
Obama says the president-elect "will have his own policy" and that is his administration's prerogative. The president calls the situation in Israel "a volatile environment."
As during his tenure the diplomatic relations with Cuba was resumed, Obama said that United States underwent "a fundamental shift" in its relationship with Cuba.
But in his final press conference as president Wednesday, Obama adds that treating Cuban migrants differently "didn't make sense" in this day and age, saying it shouldn't make a difference whether migrants come to the U.S. by land or by foot.
Obama announced last week that he is ending a longstanding immigration policy that allows any Cuban who makes it to U.S. soil to stay and become a legal resident. He says that opening up bilateral relations with Cuba last year ultimately would lead to a "serious improvement" in commerce and trade relations with Cuba.
President also send his thoughts and prayers to former President George H.W. Bush and his wife, Barbara. As both Bushes are hospitalized in Houston. The 92-year-old former president was admitted for a pneumonia-related respiratory problem. His wife was hospitalized as a precaution.
Obama says the White House reached out to the Bush family after learning of the hospitalizations. He says the Bushes have not only dedicated their lives to country, but have been a constant source of friendship, support and good counsel for him and first lady Michelle Obama. Obama adds that "they are as fine a couple as we know."
As he spoke to press for the last time as President, Obama thanked journalists who have covered him in the White House, saying that "having you in this building has made this place work better." Obama said of journalists, "you're not supposed to be sycophants. You're supposed to be skeptics. You're supposed to ask tough questions."
President-elect Donald Trump's transition team is considering holding briefings outside the White House briefing room, a proposal that is raising concern over whether it could result in limited White House access.