Kim Jong Un's Half Brother Kim Jong Nam's Dying Words Revealed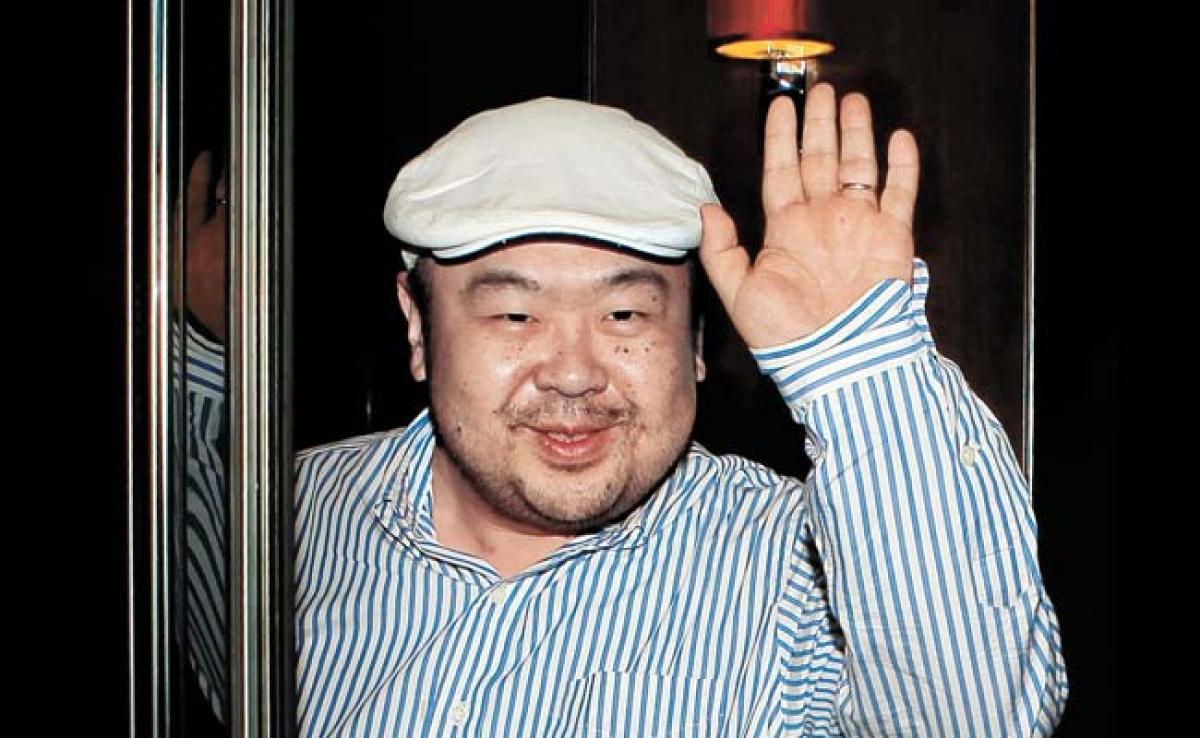 Highlights
The dying words of Kim Jong Nam, half-brother of North Korean leader Kim Jong Un, were \"very painful, very painful, I was sprayed liquid\", the media reported. Poisoned and left to die, the playboy half-brother of North Korean tyrant Kim Jong Un staggered through the fourth floor of a Malaysian airport
The dying words of Kim Jong Nam, half-brother of North Korean leader Kim Jong Un, were "very painful, very painful, I was sprayed liquid", the media reported. Poisoned and left to die, the playboy half-brother of North Korean tyrant Kim Jong Un staggered through the fourth floor of a Malaysian airport, looking for anyone to help him, the New York Post reported on Friday. His mysterious murder - occurring Monday morning in the crowded departure terminal of the airport - has triggered a massive police manhunt that has led to the arrests of the two women who authorities say doused Jong Nam's face with a toxic spray.
At the airport, he had desperately ambled about 50 feet and found a receptionist at the airport service counter.
Clinging to life, Kim Jong Nam managed just a few words that would turn out to be his last: "Very painful, very painful, I was sprayed liquid," according to reports citing the China Press, a Chinese-language paper in Malaysia.
The staffer flagged down an auxiliary policeman, who helped take the portly Jong Nam to a clinic on the airport's third floor.
But he quickly slipped into unconsciousness.
A doctor there knew things were dire, and rushed the 45-year-old to Putrajaya Hospital near Kuala Lumpur Airport, but it was too late. It was craps for the casino-loving jet-setter - he was pronounced dead on arrival.
Family and friends of one female suspect, Siti Aisyah, 25, were stunned by news of her arrest, collectively describing her as a "nice girl." The other woman, Doan Thi Hoang, 28, has been dubbed the "LOL assassin" because she was caught on video surveillance wearing a white shirt emblazoned with the acronym for "laughing out loud."

Her father-in-law, Tjia Liong Kiong, said Aisyah was a "very kind, polite and respectful person."
"I was shocked to hear that she was arrested for murdering someone," he said. "I don't believe that she will do such a crime or what the media says, an intelligence agent, although I don't know what she had in her mind."
Police have also detained Aisyah's boyfriend, but he was only assisting investigators in their probe.
Four other men were being sought in connection with the slaying, suggesting that it was an organised plot to kill the playboy gambler.
South Korean officials have theorized that Jong Nam's dictator half-brother was responsible for the attack.
Jong Un had been at war with Jong Nam ever since Jong Nam dissed his leadership of North Korea in the press.
Before Monday, Jong Nam had reportedly dodged several attempts on his life - and Jong Un was believed to be behind the botched hits.