All-round attack on Trump's silence over hate crime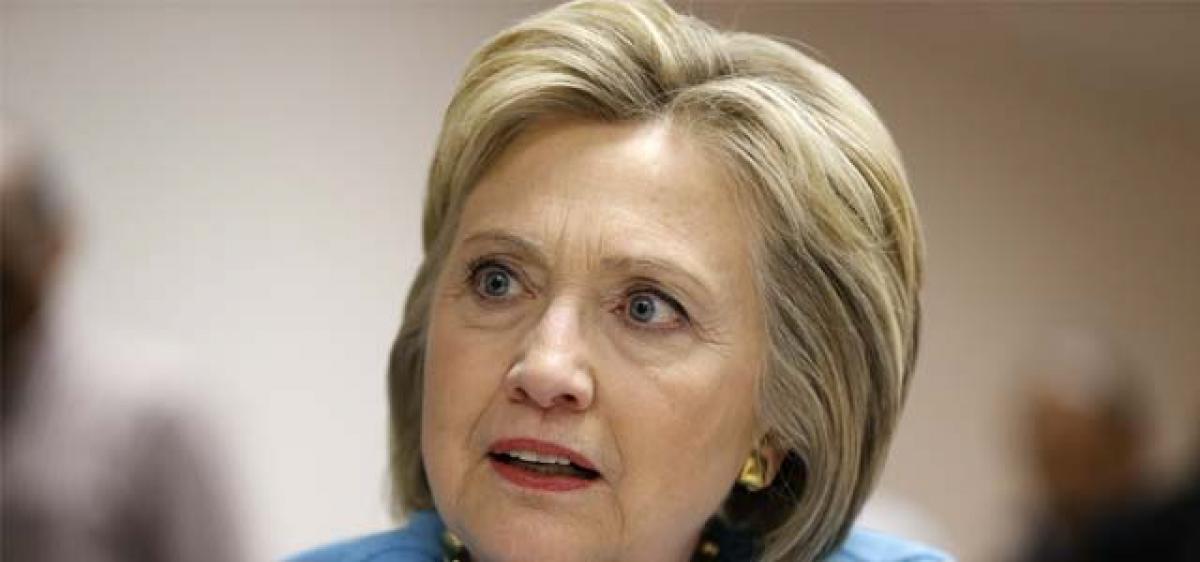 Highlights
Even after a week of Kansas killing, the silence of US President Donald Trump is getting louder. The stoic silence from the Trump admin is testing the patience of Indian diaspora. Tremendous support came in favour of Srinivas Kuchibhotla, who was killed in an apparent hate crime by a US Navy veteran, Adam Purinton, who shouted "get out of my country" before shooting the aviation engineer last week
New York/ Houston/ Hyderabad: Even after a week of Kansas killing, the silence of US President Donald Trump is getting louder. The stoic silence from the Trump admin is testing the patience of Indian diaspora. Tremendous support came in favour of Srinivas Kuchibhotla, who was killed in an apparent hate crime by a US Navy veteran, Adam Purinton, who shouted "get out of my country" before shooting the aviation engineer last week.
While the New York Times slammed trump for his stoic silence in an editorial, former US Secretary of State and Democratic presidential nominee Hillary Clinton has asked President Donald Trump to "step up and speak out" on rising hate crimes in the US.
The ultimate barb that should make Trump to react came from the slain techie's mother. Her questions are so sharp that wisdom should dawn on Donald Trump said a relative of Srinivas Kuchibhotla. "With threats & hate crimes on rise, we shouldn't have to tell @POTUS to do his part. He must step up & speak out," Clinton tweeted.
While President Trump is yet to comment on the shooting, White House press secretary Sean Spicer said last week that it was too early to call the act a hate crime. After the unexplained silence by the Trump admin, the New York Times came out with a stinging editorial.
By keeping mum on the killing of an Indian engineer in Kansas, President Donald Trump has "stoked" hate crime in America, the leading US daily has said, warning that his silence will "damage" the vitality and strength of the country.
"President Trump and his administration have not only tried to keep many immigrants and foreign visitors out of the country, they have done so by casting them as criminals, potential terrorists and trespassers, out to steal the jobs and threaten the lives of Americans," the New York Times said on Monday in its editorial 'Who Belongs in Trump's America?' "Rather than tamp down hate, the president has stoked it," it said. "He has not said anything about the Kansas shooting," the paper added.
The mother of Indian techie questioned the immigration policies of President Donald Trump, which allegedly triggered racist attacks. "The US is the country of migration. People from all countries migrate to US. Who are you to say don't come," asked Parvatha Vardhini, mother of Srinivas.
"If you kill people because of their colour and race, what will happen to their parents? Did you give birth to them, raised and educated them," asked the grief-stricken mother, opening up for the first time since Kansas shooting incident which killed her son.
Parvatha said her son had gone to the bar with his friend to see the football match on a big screen. "His wife had gone to the office and till her return he wanted to spend some time. Was this a crime," she asked while talking to media persons at their house in Bachupally on the outskirts of Hyderabad.