New anti-fake news law by Malaysia sparks censorship fears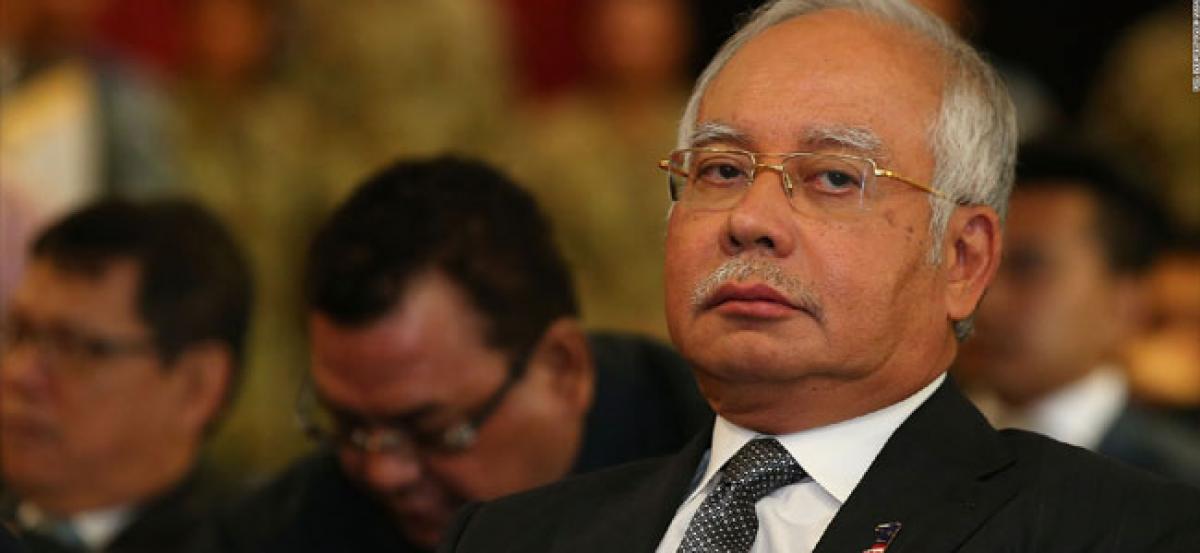 Highlights
Malaysia\'s newly drafted anti-fake news law, which is proposed to clamp down on fake news, has fuelled concerns among the people on fears of media censorship.
Kuala Lumpur [Malaysia]: Malaysia's newly drafted anti-fake news law, which is proposed to clamp down on fake news, has fuelled concerns among the people on fears of media censorship.
With the general elections scheduled to be held in August and a massive financial scandal, plaguing Malaysian Prime Minister Najib Razak, most mediapersons have questioned the government intent in introducing the anti-fake news bill that was taken up in the country's parliament earlier this week.
The proposed Anti-Fake News Bill 2018 will give the government sweeping and authoritative powers to penalise those who are found guilty of creating or spreading fake news, along with a jail term of up to six years and fines as high as USD 130,000, according to CNN.
The bill is expected to be passed without any hiccups as Najib's ruling party and its coalition hold a majority in the 222-seat Malaysian parliament.
According to the anti-fake news law, the bill defines fake news as "news, information, data, and reports which is or are wholly or partly false, and an offender as somebody who by any means "knowingly creates, offers, publishes, prints, distributes, circulates or disseminates any fake news or publication containing fake news."
The new law targets international media which means that if the offender, when caught, need not be either a Malaysian national or in Malaysia, as long as the fake news concerns about Malaysia or any Malaysian citizen, thus giving the Najib government an "extra-territorial reach."
Many lawmakers have criticised the anti-fake news bill saying that the law is being used by the Malaysian government to clamp down on dissent ahead of the general elections.
Zaid Ibrahim, a former minister in charge of Malaysian legal affairs, criticised the necessity of the bill.
"This law is necessary for Najib, but not the country. He needs this to put fear in people, that they can go to jail if they criticize him," he told CNN.
The Malaysian Prime Minister's brother, Nazir Razak, who is the chairman of the CIMB banking group, has also slammed the proposed anti-fake news law and took to social media to call for its deferment.
Also, the Malaysian Bar Council has also urged the bill to be withdrawn, with its president George Varughese saying the organisation is "deeply troubled" by the proposed law, and calling it "legislative overkill."
Varughese asserted that while the anti-fake news bill criminalises fake news, it not clearly defined, adding it could be used to suppress freedom of expression in Malaysia.
He also added that the proposed law does not deal with a situation if the Malaysian government publishes fake news.
"The wording of the provisions is sufficiently wide for an action to be brought challenging 'correct' or 'incorrect' views on, for example, economy, history, politics, science and religion," he said in a statement.
"Malaysia already has a plethora of laws that can be used to control media and individual freedoms. There is no need for this law. All that this act is intended to cover is already in other legislation. These include the Printing Presses and Publications Act 1984, the Communications and Multimedia Act 1998, the Internal Security Act 1960, the Sedition Act 1948 and the Official Secrets Act 1972," Varughese explained.
According to him, the current laws allow the Malaysian government to arrest and detain individuals without trial, classify government documents, shut down publishers and punish fake news with criminal charges.
However, Malaysian law minister Azalina Othman said in February that the government is prioritising the bill because "fake news threatens national security."
He also rejected claims that the proposed law would be a tool used by the authorities to crack down on dissent, saying "it would protect all parties, government and opposition alike."
For the unversed, the Najib government has clamped down on those who have "violated the country's media freedom" with criminal and civil suits.
Popular Malaysian artist Fahmi Reza was jailed and fined earlier this year for portraying the Malaysian Prime Minister as an evil clown, while political cartoonist Zulkiflee S.M. Anwarul Haque, known popularly as Zunar, has been slapped with sedition charges, travel restrictions and a ban on nine of his comic books.
According to Steven Gan, the editor-in-chief of a prominent online news site, Malaysiakini, he has criticised Malaysia's anti-fake news law as "draconian". He alleged that the Najib government is using the law to defend itself in the upcoming elections.
In its 18 years of existence, the news site has been earlier taken to court, threatened with shutdown and raided by police several times.
The term "fake news" has gained popularity in South-East Asia after it was coined and popularised by US President Donald Trump in 2016.
Malaysia's neighbour, Singapore is also planning a new legislation to tackle online fake news and has set up a parliamentary select committee to discuss on the issue. The committee has also called on representatives of major technological companies including Google, Twitter, and Facebook to provide statements.
Also, many countries in the South-East Asian region are also in the fore for "suppressing" fake news in recent times.
Myanmarese officials have used sweeping powers to prevent international coverage of the Rohingya crisis. Philippines President Rodrigo Duterte has slammed Rappler, an online news publisher for spreading fake news. Cambodian Prime Minister Hun Sen has also used the term "fake news" for slamming the country's media.