Pakistani Canadian reveals his role behind anti-India UN Report on Kashmir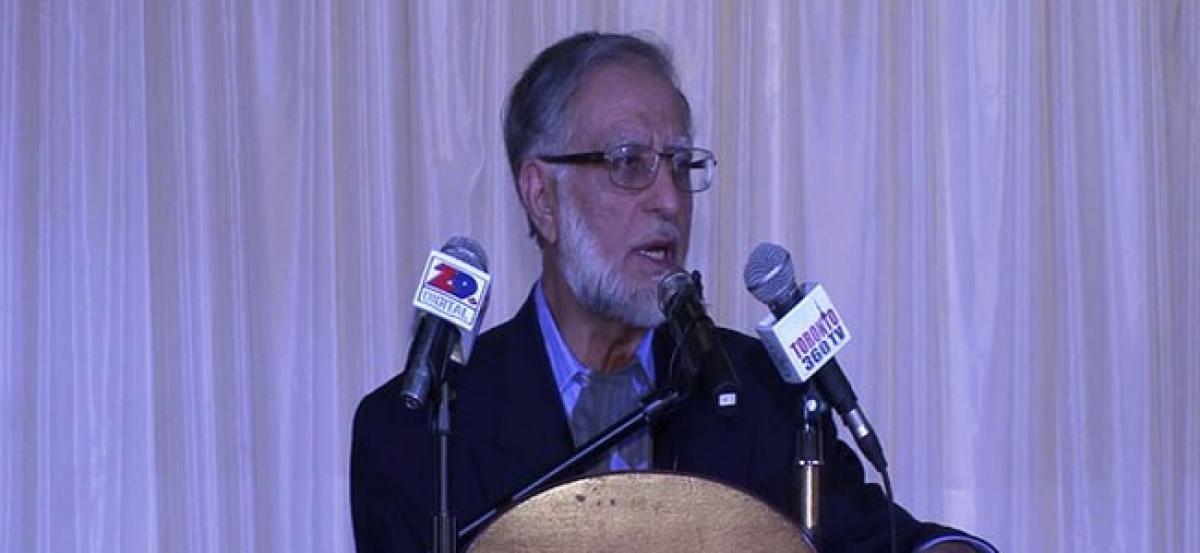 Highlights
In a sensational revelation, a Pakistani Islamist, based in Canada has admitted that the United Nations High Commissioner for Human Rights, Zeid Raad alHussein, was in constant touch with him while preparing the Human Rights report on Kashmir and which has been rejected by IndiaBased in Toronto, Zafar Bangash is an Islamic movement journalist and an Imam at the Islamic Society of York Regions
Mississauga [Canada]: In a sensational revelation, a Pakistani Islamist, based in Canada has admitted that the United Nations High Commissioner for Human Rights, Zeid Ra'ad al-Hussein, was in constant touch with him while preparing the Human Rights report on Kashmir and which has been rejected by India.Based in Toronto, Zafar Bangash is an Islamic movement journalist and an Imam at the Islamic Society of York Region's Mosque.
While speaking at a conference on Kashmir in Mississauga, Bangesh revealed, "I can say it to you, and I say it with all humility, but with great pride that we `The Friends of Kashmir' also have a role in the production of this report. In fact, I had personal correspondence with the High Commissioner for Human Rights, e-mail correspondence in which he responded to my personal letter and e-mail saying that he would like to have access to both sides of Line of Control, that means in Azad Kashmir and Indian occupied Kashmir".
Confessing about lobbying and consultation with officials in Islamabad, Bangesh added, "I responded to him (Zeid Ra'ad al-Hussein) after speaking to the Foreign Office spokesperson in Pakistan, Mr. Nafees Zakaria, who used to be the Consul General in Toronto and he assured that Pakistan would welcome the UN High Commissioner and their representatives to Pakistan and they will facilitate their visit to Azad Kashmir."
The event was also attended by President of Pakistan occupied Kashmir (PoK) Sardar Masood Khan.
While threatening India to not engage in nuclear war with Pakistan, Masood said, "We must take steps towards averting a war between India and Pakistan on the issue of Jammu and Kashmir which has been called a long-festering problem. We should avoid the war, because if there is a nuclear war in South Asia, if would be end of civilization".
On June 14, the UN released its first ever human rights report on Kashmir accusing security forces of gross human rights violations on both sides of the border.The report demanded Pakistan stop using its anti-terror legislation to crack down on activists. On the other hand, it accused India of using excessive force on civilians.
India called the report "fallacious, tendentious and motivated" and a "compilation of unverified information". India also registered a strong protest with the United Nations on this report.