Ahead of summit meet, Bolton says 'hard to believe' Putin didn't know about Russian interference in US polls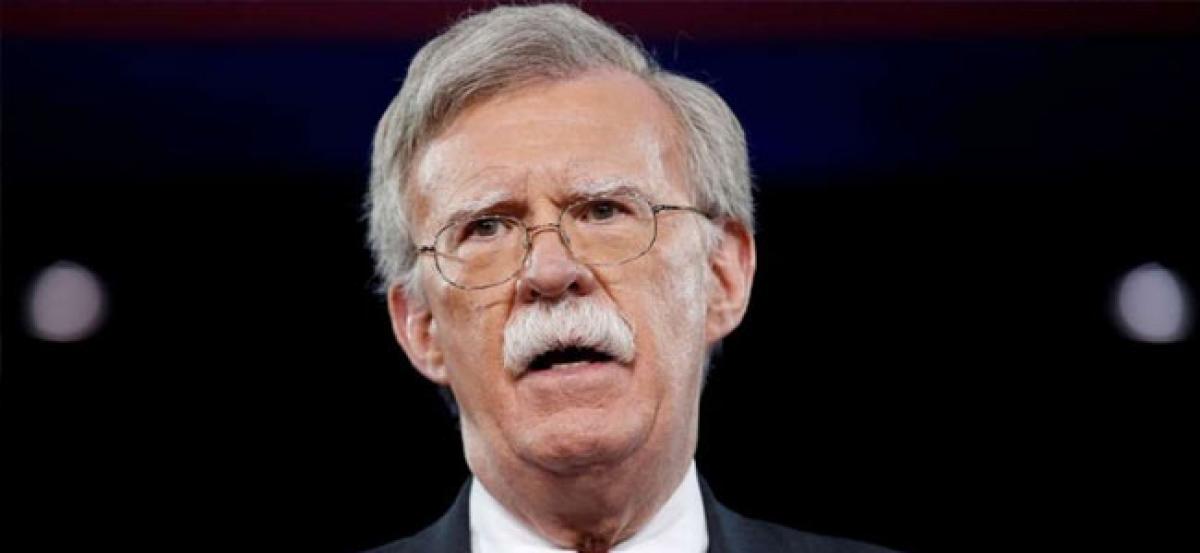 Highlights
On the eve of a key summit between President Donald Trump and his Russian counterpart, US national security adviser John Bolton said today the hacking of Democratic emails during 2016 campaign was a serious matter and he found it hard to believe that Russian President Vladimir Putin was unaware it
On the eve of a key summit between President Donald Trump and his Russian counterpart, US national security adviser John Bolton said today the hacking of Democratic emails during 2016 campaign was a serious matter and he found it "hard to believe" that Russian President Vladimir Putin was unaware it.
Trump is scheduled to meet Putin at Helsinki, Finland tomorrow. The opposition Democratic Party leaders have demanded that he cancel his meeting in the wake of the indictment of Russian intelligence officials for hacking into servers of Hillary Clinton and her party. Bolton in an interview to ABC News said that it was unlikely that the US would be able to arrest or extradite the 12 Russians who were indicted by a federal grand jury on Friday.
It's pretty silly for the president to demand something that he can't get legally. And this is a very serious matter. You know, the Russians take the position, you can like it or not like it, that their constitution forbids them to extradite Russian citizens. They have an agreement with the Europeans that looks a lot like an extradition treaty. Europeans, frequently, tried to use that to get the Russians to extradite their nationals and they flat out refused to do it, Bolton said.
Bolton noted that Putin has repeatedly denied any knowledge of Russian efforts to meddle in the US election but he said the indictments cast doubts on the credibility of the Russian president's assertions. I find it hard to believe, but that's what one of the purposes of this meeting is so the president can see eye to eye with President Putin and ask him about it,'' Bolton said. Bolton told ABC News that the indictment strengthened Trump's hand before his meeting with Putin. The president can put this on the table and say. This is a serious matter. We need to talk about it,'' Bolton said.