US concerned about LeT proxies contesting Pak elections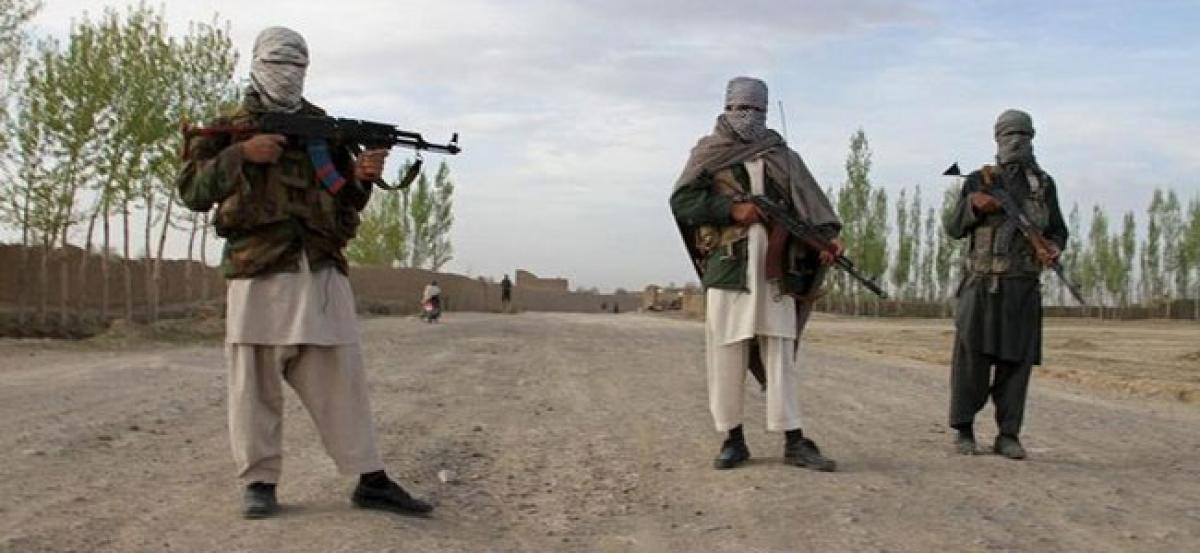 Highlights
The United States US has expressed concerns about the participation of LashkareTaibaaffiliated LeT individuals in the upcoming general elections in Pakistan
Islamabad (Pakistan): The United States (US) has expressed concerns about the participation of Lashkar-e-Taiba-affiliated (LeT) individuals in the upcoming general elections in Pakistan.
"We have repeatedly expressed our concerns to the Pakistani government about LeT, including the participation of LeT-affiliated individuals in the elections," The Dawn quoted a statement by the US State Department.
The US has also conveyed this concern to Islamabad.
Elections in Pakistan are scheduled for July 25 and are witnessing a nexus between security agencies and candidates, who have been fielded by dreaded and banned extremist outfits.
Pakistan Election Commission (ECP) refused to recognise the Milli Muslim League (MML) as a political party citing its links with global terrorist Hafiz Saeed.
The outfit then stictched up an alliance Allah-o-Akbar Tehreek's (AAT), which has fielded Hafiz Khalid Waleed as its candidate. Waleed is the son-in-law of the United Nations-designated terrorist, Hafiz Mohammad Saeed.
The Dawn recently reported that the AAT has fielded as many as 265 candidates across Pakistan. Apart Waleed, the other prominent AAT candidate is none other than Talha Saeed, son of Hafiz Saeed.
Talha is contesting for a National Assembly seat from Sargodha.
Political experts believe the brazen political activities by the proscribed extremist groups would not have been possible without the knowledge and even support of security agencies.
Another extremist-turned-political aspirant is Maulana Mohammad Ahmed Ludhianvi, the chief of the illegal sectarian group, Ahlu Sunnah Wal Jamaah (ASWJ). He is fighting as an independent candidate from the Jhang constituency in Punjab.
Initially, the election body rejected his nomination papers stating that his name appears on the federal terror watch-list. But later he was removed from the "schedule four" list of people with links to terrorism and his bank accounts were unfrozen. He was then free to contest elections.
"We have 50 people contesting the elections for national and provincial seats from across Pakistan," the Maulana told The Dawn through telephone.
The English daily quoted the Maulana as further saying, "Some are contesting as independent candidates and others on the tickets of different parties," but falling short of naming the parties that issued tickets to the ASWJ candidates.
Under prevailing circumstances, there are apprehensions that some candidates belonging to extremist groups might get a chance to heat up the seats of Pakistan's National Assembly.