Vote for PML-N on July 25: Nawaz Sharif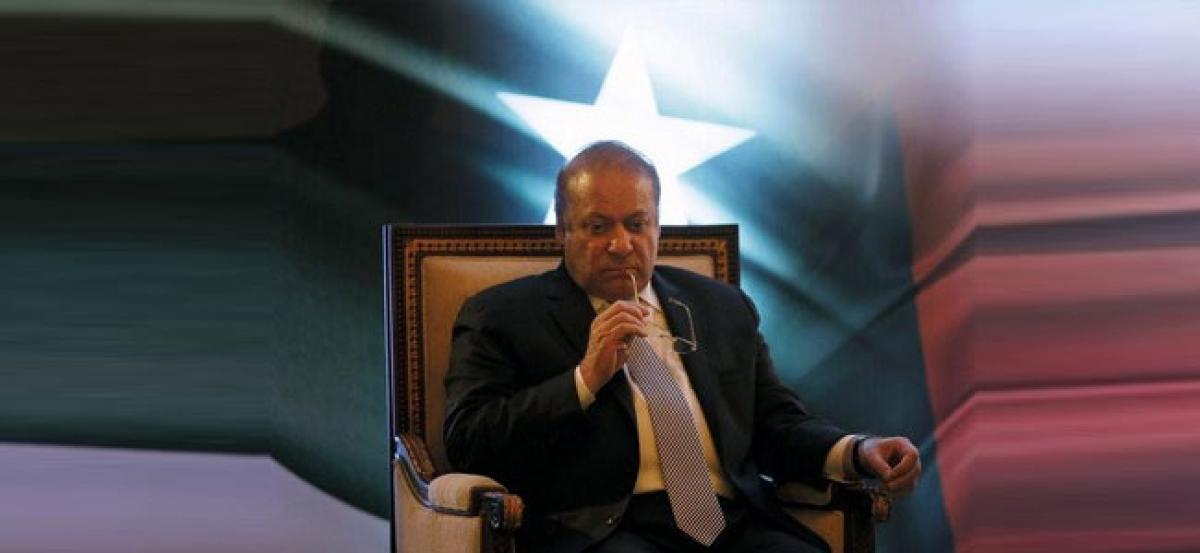 Highlights
Former Pakistan Prime Minister Nawaz Sharif, who is currently lodged in Rawalpindis Adiala jail, has urged the citizens of the country to vote for his Pakistan Muslim LeagueNawaz PMLN in the general elections on July 25
Islamabad [Pakistan]: Former Pakistan Prime Minister Nawaz Sharif, who is currently lodged in Rawalpindi's Adiala jail, has urged the citizens of the country to vote for his Pakistan Muslim League-Nawaz (PML-N) in the general elections on July 25.
In an audio message posted on Twitter by his daughter, Maryam Nawaz, he said, "July 25 is just around the corner. I am listening to your passionate chants of 'Vote ko Izzat Do' (respect the vote) from the prison."
Nawaz lamented that he and his daughter were imprisoned for leading a campaign of respecting the mandate.
The three-time prime minister stated, "The time has come to make this movement of respecting the vote a great success and deliver a grand verdict that will wash away the previous verdicts, which has made Pakistan a 'graveyard of justice.'"
Stressing that it was a golden opportunity for the voters, Nawaz urged voters to step out of their houses and vote for the 'lion' (PML-N's party symbol) on Wednesday to change the fate of Pakistan.
In a previous audio message reportedly recorded in London last week, Nawaz made an emotional appeal to the citizens of the country to exercise their franchise in large numbers and respect the vote. He urged voters to make July 25 a memorable day.
On July 6, Nawaz and Maryam were convicted in absentia in connection to the Avenfield reference case by the Accountability Court.
While Nawaz was given ten years of imprisonment and fined eight million pounds, Maryam was awarded eight years in jail and fined two million pounds.
Upon their arrival at Lahore on July 13, the father-daughter duo was taken to Islamabad by a chartered flight, from where they were taken to Adiala jail in Rawalpindi.
Nawaz and Maryam were in London to attend to the former's ailing wife, Kulsoom Nawaz, who is undergoing treatment for cancer.
Meanwhile, Nawaz's brother and PML-N President Shehbaz Sharif expressed confidence that his party would win the general elections despite all the "injustices", according to Geo TV.
While addressing a rally at Basti Talpur on the last day of campaigning on Monday, Shehbaz said that Nawaz eliminated darkness from Pakistan and took the country to great heights.
On a related note, the deadline for campaigning by all the parties has come to an end at 12 am (Tuesday local time).
Pakistan is slated to go to polls on Wednesday.