Israeli troops kill Palestinian brandishing knife in West Bank - Army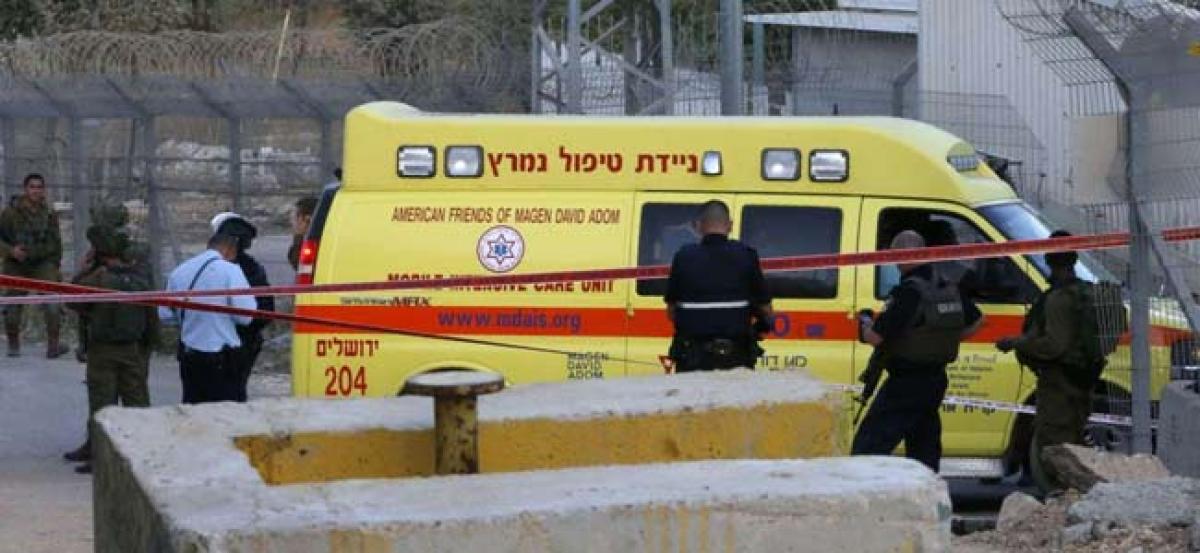 Highlights
Israeli forces said they shot and killed a Palestinian who was brandishing a knife near an Israeli settlement on MondayThe Palestinian Red Crescent ambulance service confirmed the death near Hebron in the occupied West Bank, but said it had no further details
Israeli forces said they shot and killed a Palestinian who was brandishing a knife near an Israeli settlement on Monday.
The Palestinian Red Crescent ambulance service confirmed the death near Hebron in the occupied West Bank, but said it had no further details.
"A Palestinian assailant approached an Israel Defence Forces checkpoint near Kiryat Arba, east of Hebron, with a drawn knife in his hand. In response, IDF troops fired towards him ... The assailant was neutralized," a brief military statement said.
However, a Palestinian resident of Hebron, Abed al-Maw'ti al-Qawasmi, claimed that the man was shot by an Israeli settler who "stopped his car suddenly and then fired at him".
Al-Qawasmi said he heard four shots, and that the man killed was not carrying "any knives or anything". No Israelis were hurt.
It was the first killing of a Palestinian by Israeli troops in the occupied West Bank since July, when a Palestinian assailant was shot dead after he entered the Israeli settlement of Adam and stabbed three people, one of whom later died.
Israeli-Palestinian tensions have surged in the past few months after a series of U.S. and Israeli policy decisions that have angered Palestinians and raised international concern.
They include U.S. President Donald Trump's recognition of Jerusalem as Israel's capital in December, the moving of the U.S. Embassy to the city in May, and Israel's adoption of a "nation-state" law that says only Jews have the right of self-determination in the country.
However there has been a recent drop in violence along the Gaza Strip-Israel border as Egypt, the United Nations and Gulf State officials attempt to enact a truce following a months-long series of protests.
At least 170 Palestinians have been killed by Israeli soldiers during the weekly demonstrations on the Gaza-Israel border, drawing international criticism of Israel. One Israeli soldier has been killed by a Gaza sniper.
Peace talks between Israel and the Palestinians collapsed in 2014 and a bid by the U.S. administration to restart them has so far shown little sign of progress.
Palestinians want to establish a state in the Gaza Strip, the West Bank and East Jerusalem, territories that Israel captured in the 1967 Middle East war.
Israel pulled out of Gaza in 2005, annexed East Jerusalem in a move not recognised internationally, and maintains control over more than half the West Bank, where the Palestinians have limited self-rule.