Extend timely loans to farmers: Kothagudem Collector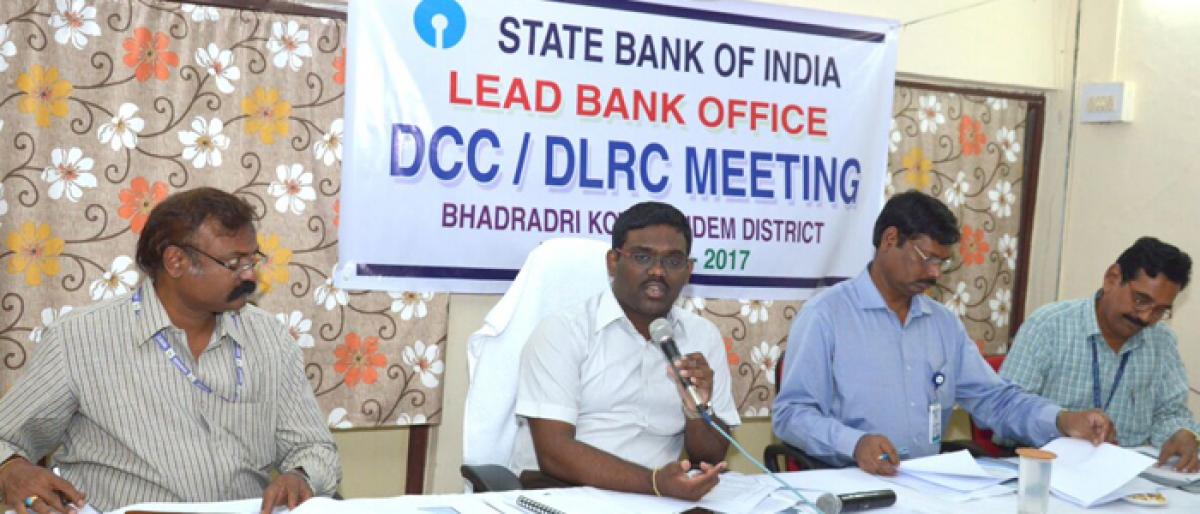 Highlights
District Collector Rajiv Gandhi Hanumanthu on Tuesday called upon bankers to extend timely loans to farmers in accordance with the State government guidelines. Addressing a district-level review meeting with bankers, he sought details of the bank-wise credit to be extended to ryots. He asked the bankers why some banks had sanctioned loans less than the target, they stated that the reason was lack
Kothagudem: District Collector Rajiv Gandhi Hanumanthu on Tuesday called upon bankers to extend timely loans to farmers in accordance with the State government guidelines. Addressing a district-level review meeting with bankers, he sought details of the bank-wise credit to be extended to ryots. He asked the bankers why some banks had sanctioned loans less than the target, they stated that the reason was lack of land records.
The Collector stated that if the banks could explain the problems they encountered in mandals he would strive to solve them through the Tahsildars. He suggested to the Agriculture Department officials to get insurance coverage for farmers so as to ensure that they get compensation for crop loss.
Hanumanthu wanted savings accounts to be opened through the Swachh Bharat Mission Grameena Scheme for sanction of funds. He pointed out that absence of such accounts was resulting in problem in releasing funds. Hence, bankers should treat it as important and hand over the UCs within ten days, he admitted.
The Collector stated that there was a delay in the sanction of MSM loans in the district. This would make it difficult for the release of funds in the next financial year. The issue of pendency, he stated, could be solved if the staff is given the relevant files when they visit banks.
The Collector said pensioners were facing problems every month in Manuguru SBI branch and called for proposals to establish an additional branch, keeping in view the benefits accruing to customers. He directed the Lead Bank Manager to issue orders to students to open zero accounts for receiving scholarships being deposited in their accounts by the State government.
He directed Lead Bank Manager Pulla Rao to seek an explanation from the Vijaya Bank Manager for failing to attend the meeting. He released the 2018-19 potential link credit plan. SBI Regional Manager D V Rao, NABARD Assistant GM Venkateswara Rao, Pulla Rao, and Managers of all banks were present.