Students told to stay away from drugs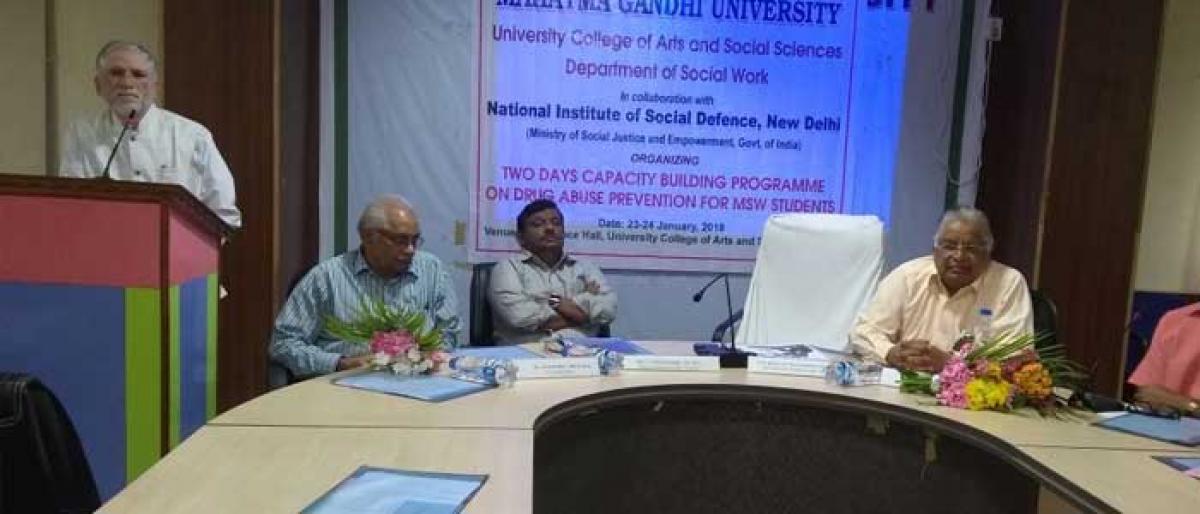 Highlights
Mahatma Gandhi University (MGU) Vice-Chancellor Altaf Hussain suggested students to maintain discipline and gain knowledge to realise their dreams. Addressing the students on two-day capacity building programme on Drug Abuse Prevention for MSW students at university meeting hall on Tuesday
Nalgonda: Mahatma Gandhi University (MGU) Vice-Chancellor Altaf Hussain suggested students to maintain discipline and gain knowledge to realise their dreams. Addressing the students on two-day capacity building programme on Drug Abuse Prevention for MSW students at university meeting hall on Tuesday, the VC advised the students to mingle with common people to study their socio-economic issues and find ways to address them in an amicable way.
Keynote speaker retired judge Singara Chary informed that he has given verdict to 100 drug associated cases and it was necessary to establish special courts for dealing drug abuse related cases.
"Consuming, selling and producing drugs is a crime and liable for punishment as per the law," he reminded. Principal Anji Reddy, convener Madhu, HOD Shravan Kumar, faculty members Naveen, Mahesh and students of MSW took part in the programme.