Congress responsible for Telangana backwardness: Laxma Reddy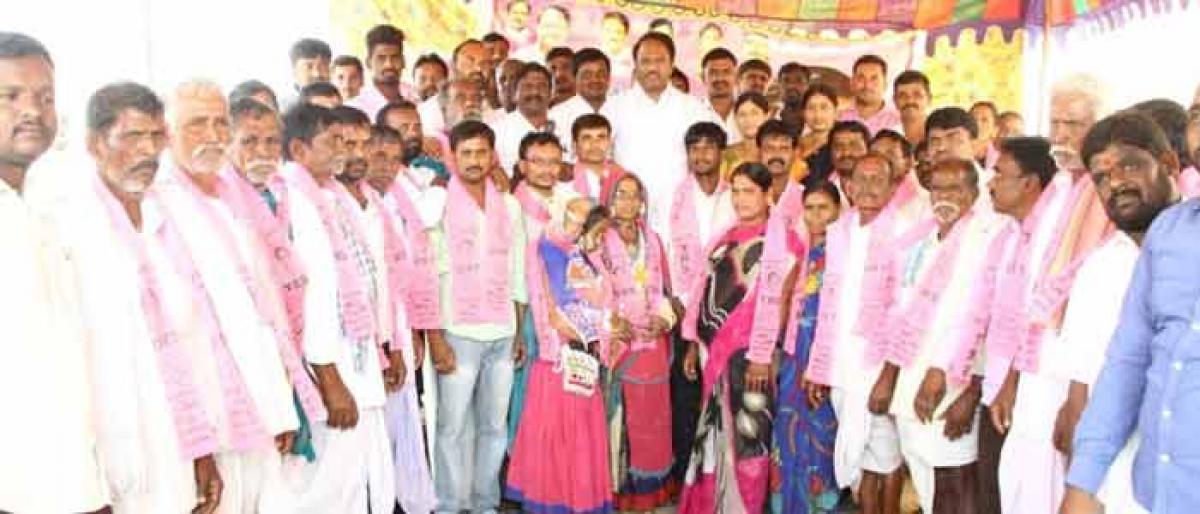 Highlights
Taking a jibe at Opposition leaders, Health, Medical and Family Welfare Minister Dr C Laxma Reddy particularly fired at Congress leaders. He criticised that Congress party and its leaders are responsible for the 60 years of backwardness in Telangana. Like in all southern states like Tamil Nadu
Mahabubnagar: Taking a jibe at Opposition leaders, Health, Medical and Family Welfare Minister Dr C Laxma Reddy particularly fired at Congress leaders. He criticised that Congress party and its leaders are responsible for the 60 years of backwardness in Telangana. Like in all southern states like Tamil Nadu, Kerala, Karnataka and Andhra Pradesh, the people will teach a lesson to the Congress very soon and will throw it out of Telangana in the next elections, he added.
Laxma Reddy launched various development works worth Rs 90 lakhs in Jadcherla constituency of Mahabubnagar district on Wednesday. The Minister laid foundation stone and took part in land breaking ceremony for the laying of BT road, to be constructed at a cost of Rs 60 lakhs from Mahabubnagar district highway to Shankarayapally village in Jadcherla mandal.
Earlier, he inaugurated construction works of BT road at Peddaiah Kunta Tanda to Macharam connecting the National Highway 44 in Gollapally village. The cost of construction of this road is estimated to be Rs 30 lakhs. Later, the Minister visited the Government School at Chouda Gutta Tanda and planted saplings in the school premises as part of Haritha Haram programme.
Stating that the school is getting good results on par with private schools, he appraised the performance of the school teachers. "The Government School at Chouda Gutta Tanda is very well maintained and the teachers and the school administration are maintaining it very well. We will ensure that the school gets all necessary furniture and computers and other digital equipment required to conduct digital classes through the NR foundation.
We wish the school administration to carry forward the same conduct and stand as an example to other schools," he added. Pointing out that the Congress was creating hurdles in the development works taken up by the government, he gave a call to the people of Telangana to teach a lesson to Congress.