TRS will win all seats in erstwhile Nalgonda dist: MP Badugula Lingaiah Yadav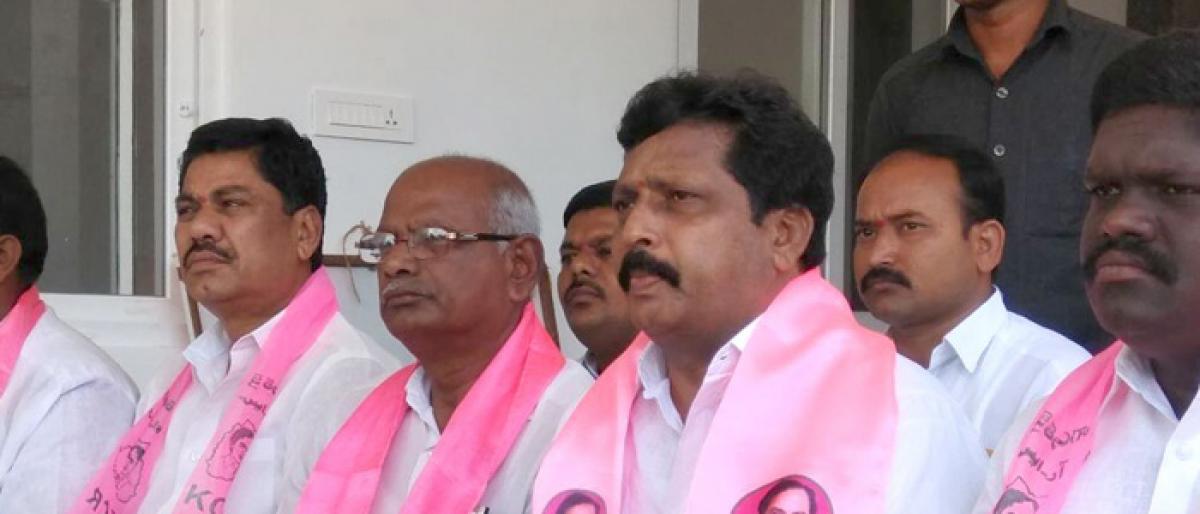 Highlights
The opposition parties are resorting to baseless criticism against the government because they are unable to digest the rapid strides the State made in a short span of four years, according to MP Badugula Lingaiah Yadav here on Monday. Speaking to the media in Suryapet, Lingaiaha Yadav said the Congress leaders were engrossed in daydream that their party would be voted to power in the next electio
​Suryapet: The opposition parties are resorting to baseless criticism against the government because they are unable to digest the rapid strides the State made in a short span of four years, according to MP Badugula Lingaiah Yadav here on Monday. Speaking to the media in Suryapet, Lingaiaha Yadav said the Congress leaders were engrossed in daydream that their party would be voted to power in the next elections.
Under the leadership of Energy Minister G Jagadish Reddy, Suryapet constituency had witnessed rapid progress in the last four years, he said. He dismissed the allegations made against the Minister as false.
Stating that based on high-level committee recommendations, land for District Collectorate building was selected in Suryapet, he said. The farmers, who willingly gave their lands for Collectorate building, had in fact conducted "palabhishekam" to the portraits of the Minister and Chief Minister K Chandrashekar Rao, he said. He challenged the opposition to come for an open debate on the development of Suryapet constituency.
He predicted that the TRS would win all 12 Assembly and two Lok Sabha seats in the erstwhile Nalgonda district in the next elections.