Rythu Bandhu to kickstart today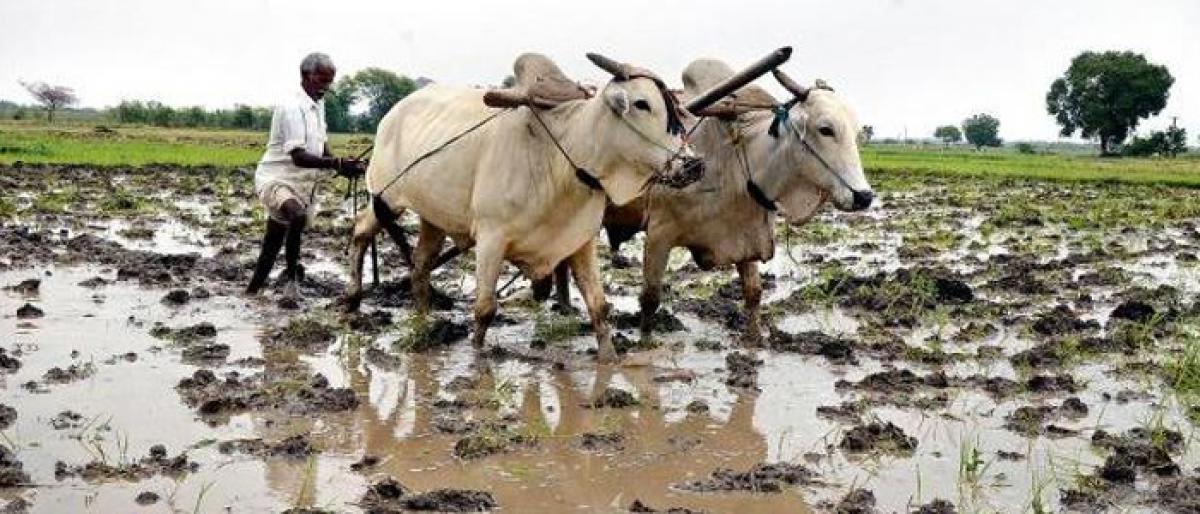 Highlights
Everything is ready for the launch of Rythu Bandhu, the State government's scheme of providing Rs 4,000 benefit per acre per farmer each season. Chief Minister K Chandrashekar Rao announced input subsidy of Rs 8,000 per year to farmers under the scheme. T
​Kothagudem: Everything is ready for the launch of Rythu Bandhu, the State government's scheme of providing Rs 4,000 benefit per acre per farmer each season. Chief Minister K Chandrashekar Rao announced input subsidy of Rs 8,000 per year to farmers under the scheme. The government has released funds for the first phase of the scheme and cheques and pattadar passbooks to farmers from Thursday (May 10) to May 17.
District Collector Rajiv Gandhi Hanumanthu said arrangements were made in all villages for the scheme and cheques will be distributed to 300 farmers at one place. Due to scorching heat, the programme will be conducted from 7 am to 11 am and from 5 pm to 7 pm.
Deputy Chief Minister Kadiam Srihari and Agriculture Minister Pocharam Srinivas Reddy will participate in the programme on May 12 in the district. 359 committees were set up to conduct the programme across the district. Each committee will have tahsildar, agriculture officer, revenue inspector and horticulture official and the team will work under the constituency officer.
The 5,886 members of Rythu Coordination committees will cooperate the district officials in the distribution programme. Collector Hanumanthu conducted several review meetings with the officials of concerned departments, bank officials, tahsildars for the smooth conducting the programme in the district.
The district has 134 villages, 1,07,520 farmers and 3.19 lakh acers. During the first phase, 1,09,604 cheques, worth Rs 125 crores, will be distributed during the week-long programme. As many as 78,000 ROR farmers will be benefited under the Rythu Bandhu scheme.
Coordinator and district rythu coordination samithi chief A Krishna Reddy said the samithi members will coordinate with the district officials and farmers during the distribution of cheques and passbooks. Keeping in view of the hot weather, drinking water facilities are also being arranged in the villages, he added.