Nagam Janardhan Reddy fears threat to his life from two TRS MLAs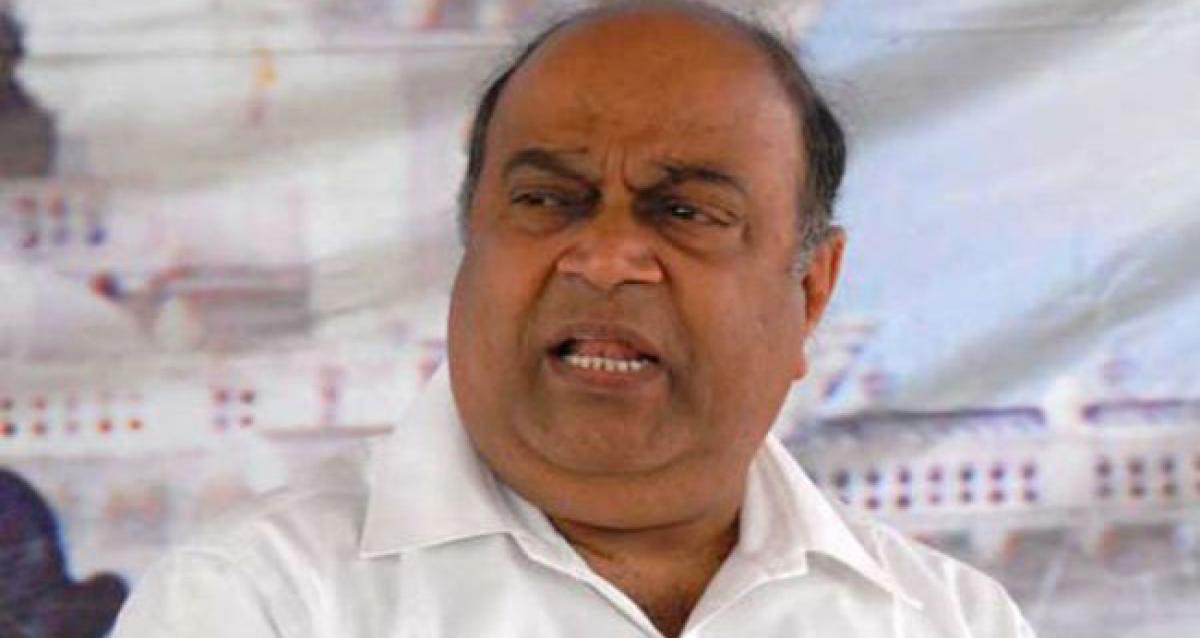 Highlights
Nagam Janardhan Reddy, Congress leader from Nagarkurnool, has filed a complaint with Mahbubnagar 2Town police station alleging that he fears threat to his life from two TRS MLAs Srinivas Goud and Ala Venkateshwar Reddy
Mahbubnagar: Nagam Janardhan Reddy, Congress leader from Nagarkurnool, has filed a complaint with Mahbubnagar 2-Town police station alleging that he fears threat to his life from two TRS MLAs -- Srinivas Goud and Ala Venkateshwar Reddy.
In his complaint to the station house officer of 2-Town police station, Nagam said that Mahbubnagar MLA Srinivas Goud, and Devarkadra MLA Ala Venkateshwar Reddy, while addressing a press conference at R&B guest house in Mahbubnagar, had openly threatened of dire consequences to his life if he approached the courts for stalling irrigation projects in the district.
"What I am fighting against the TRS party's corrupt activities. They violated all the norms and tweaked the project plans to suit their requirements and usurped crores of rupees as commissions and adopting corrupt methods in the construction of the irrigation projects," Nagam said.
"However, fearing that I will bring them to book before the law for their corrupt activities they are threatening me openly to desist me from my work so that they can go scot free.
I will not bow to their tactics and will see to their end and bring out the corrupt activities of the TRS government before the people who will teach them a lesson," said the senior leader.
He asked the police to immediately book an FIR against the two MLAs for openly threatening him and if anything happens to his life both the MLAs will be responsible.