KTR lays foundation stone for Effluent Treatment Plant in Sangareddy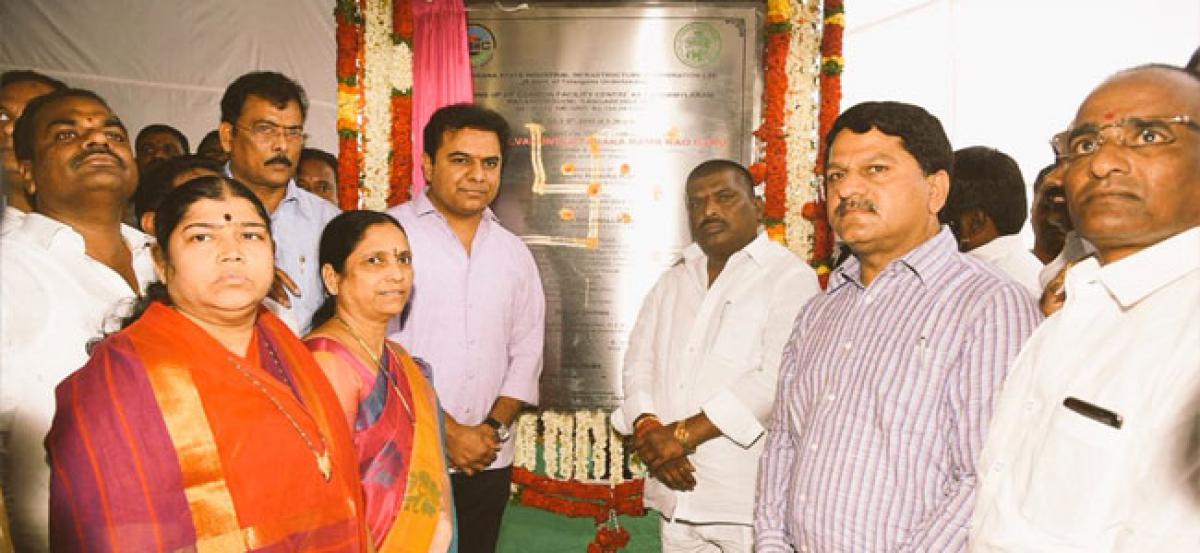 Highlights
Telangana IT and Industries Minister KT Rama Rao on Monday laid the foundation stone for the effluent treatment plant EPT at Pashamylaram Industrial Area in Sangareddy district
Telangana IT and Industries Minister KT Rama Rao on Monday laid the foundation stone for the effluent treatment plant (EPT) at Pashamylaram Industrial Area in Sangareddy district.
The EPT will treat 4 lakh litres of water every day and put about 3.5 lakh litres of water to reuse everyday saving an equal amount of water from pumping into the industrial area from reservoirs. Further, the water will be utilised in various phases — free treatment, multiple effect evaporator, solvent suppressor, biological treatment and will be supplied to industries again after doing reverse osmosis.
The plant is expected to be commissioned by December in the six-acre land allotted by the Telangana government. Also to have a 2.5MW power plant, it would supply excess power to neighbouring industries and generate employment for over 60 people apart from creating an indirect employment to an equal number.
According to the reports, this project, to be constructed with an estimated cost of Rs 104 crore would generate tonnes of solid waste, which would be used as fuel to burn the kilns in the cement firms.
Addressing the industrialists, employees, and villagers of Pashamylaram after laying the foundation stone for the project, KTR said that the Telangana government is all for the promotion of industry with environmental friendly measures in place such as ETP and water recycling.