Railway employee robbed, two people arrested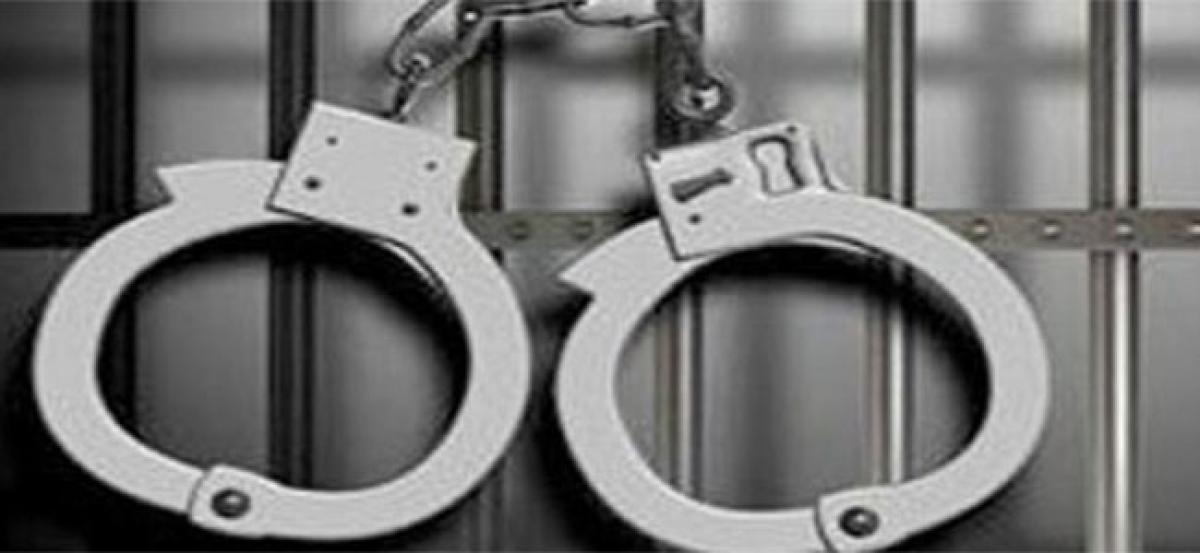 Highlights
Two people were arrested for robbing a railway employee in Hyderabad
Two people were arrested for robbing a railway employee in Hyderabad.
The accused, identified as Chinthachettu Balu from Madannapet and Vibudhi Narasimha from Saroornagar robbed the man of Rs 22,000 cash.
According to the complainant, Gattu Durga Prasad, a resident of Khammam, he was robbed at Nacharam on Sunday night after he got down at the Janapriya bus stop.
As Prasad raised alarm, locals caught the duo and thrashed them due to which they sustained minor injuries.
They were later handed over to the police who revealed Narasimha's involvement in 12 cases registered at Saroornagar, Madannapet, Vanasthalipuram, Kushaiguda and Meerpet police stations.