India's largest iron ore handling complex in Vizag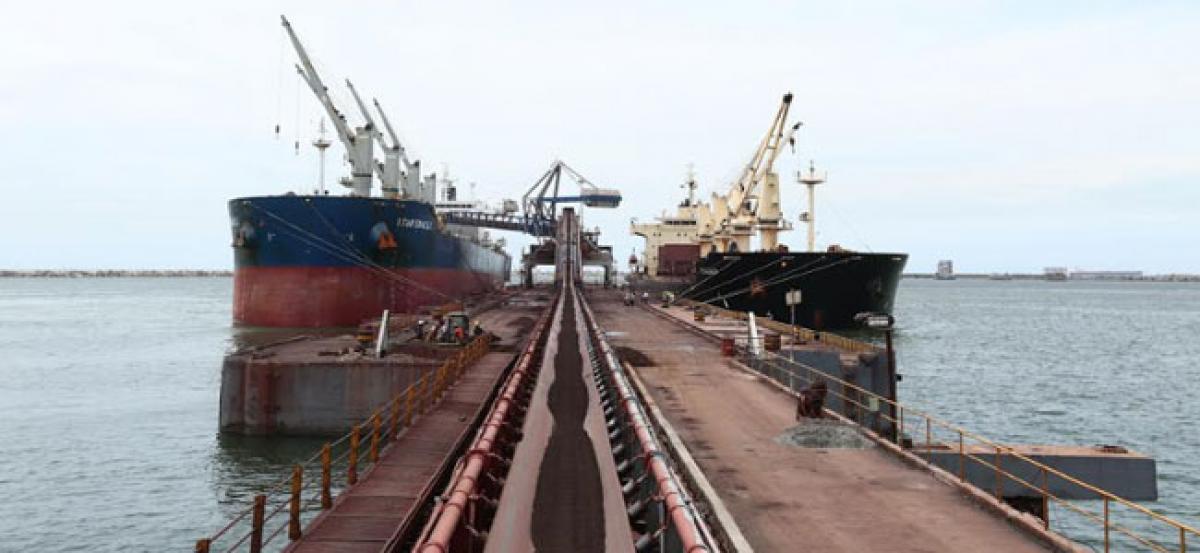 Highlights
Nitin Gadkari, Minister for Road Transport and Highways, Shipping and Water Resources, will inaugurate Indias largest 24 MTPA iron ore handling complex, which has been built by Essar Vizag Terminal Limited EVTL at a cost of Rs830 crore, and dedicates the stateoftheart facility to the nation
Nitin Gadkari, Minister for Road Transport and Highways, Shipping and Water Resources, will inaugurate India's largest 24 MTPA iron ore handling complex, which has been built by Essar Vizag Terminal Limited (EVTL) at a cost of Rs.830 crore, and dedicates the state-of-the-art facility to the nation.
With its advanced cargo handling equipment, the iron ore handling complex will have the fastest vessel turnaround time of 120,000 tonnes per day for iron ore among Indian ports. Following the project completion, the cargo loading capacity of the facility has been upgraded to 24 MTPA. The iron ore handling complex, which has a berth length of 325 metres, can now berth Super Capesize vessels up to 200,000 DWT, with a depth of 20 metres, on the outer harbour of Vizag Port.
EVTL has made investments in ramping up capacity and installing the latest cargo handling equipment at the complex, which including, a 27 tips/hour Twin-tippler, a 30 tips/hour Rotary Tippler, two 2,700 TPH (tonnes per hour) stackers, two 4,000 TPH Reclaimers, and a 8,000 TPH Ship-Loader.