Stranded pilgrims in Nepal expected to reach Guntur by tomorrow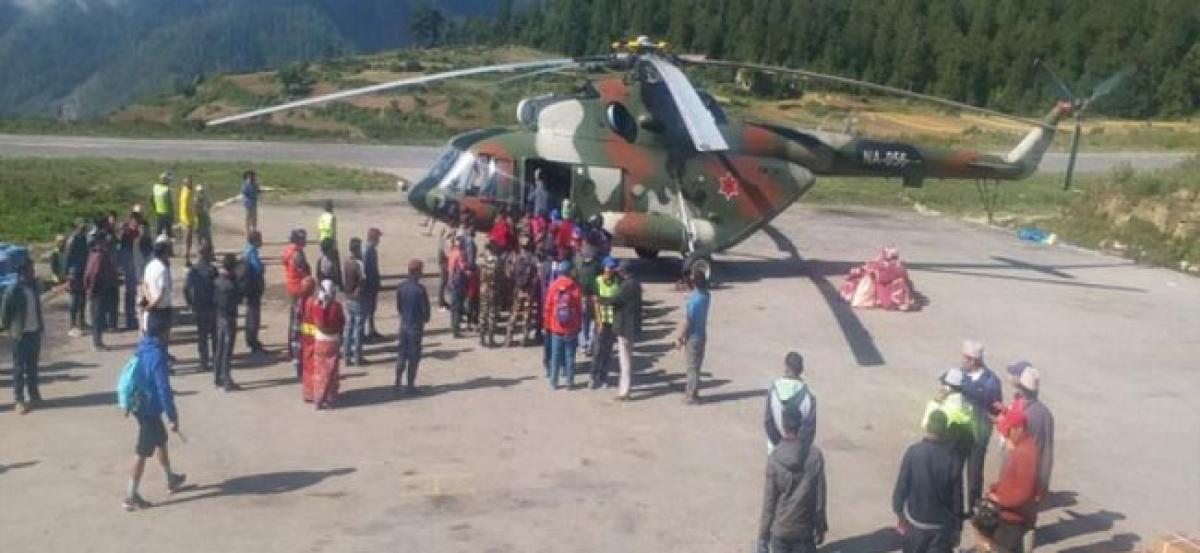 Highlights
All the stranded pilgrims in Nepal are shifted to Npalganj, On Friday All the Guntur Pilgrms are also in now Nepalganj Out of 130 pilgrims 15 Pilgrims are just reached to Hyderabad airport, according to latest information from the AP Chief Ministers Real Time Governance Service centre at Secretariat at Velagapudi in Amaravati
Amaravati: All the stranded pilgrims in Nepal are shifted to Npalganj, On Friday. All the Guntur Pilgrms are also in now Nepalganj. Out of 130 pilgrims 15 Pilgrims are just reached to Hyderabad airport, according to latest information from the AP Chief Minister's Real Time Governance Service centre at Secretariat at Velagapudi in Amaravati.
RTGS officials spoken with the pilgrims and the pilgrims said Nepal government provided all the facilities.
Remaining pilgrims may reach Guntur today evening or tomorrow morning.
The stranded pilgrims express their gratitude to the Chief Minister Nara Chandrababu Naidu for his efforts to bring back the them safely.
Pilgrims express their special thanks to Officials of government of AP, officieal of AP Bhavan, officials and staff of RTGS. Pilgrims said that they never face any problems during the travel.
All the care taken by the Nepal governmen. They accused the Travel Agent that because of him pilgrims faced this difficulties. They demanded stringent punishment to the Travel Agent.