DRI officials 7 tonnes of casuarina wood logs and 528 brown packets at Vizag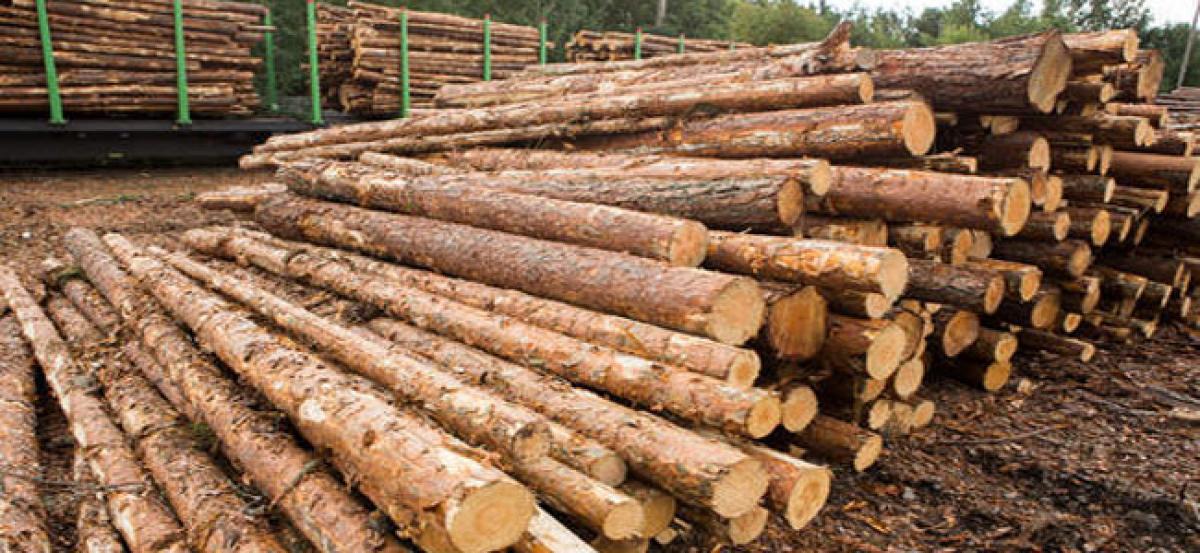 Highlights
Based on specific intelligence that prohibited narcotic drugs were being illegally transported, the officers from Directorate of Revenue Intelligence DRI, Visakhapatnam DRI officials had launched an operation and intercepted a Tata Goods carriage Vehicle AP 05 TC 3601 near Payakaraopeta Y Junction, on National Highway16,near Payakaraopeta of Visakhapatnam District here on Sunday night
Based on specific intelligence that prohibited narcotic drugs were being illegally transported, the officers from Directorate of Revenue Intelligence (DRI), Visakhapatnam DRI officials had launched an operation and intercepted a Tata Goods carriage Vehicle (AP 05 TC 3601) near Payakaraopeta Y Junction, on National Highway-16,near Payakaraopeta of Visakhapatnam District here on Sunday night.
During the search the sleuths found 48 bags concealed under the 7 tonnes of casuarina wood logs and on opening the 48 bags, a total of 528 brown packets were found totally weighing 1,113 Kgs of Cannabis (Ganja). The contraband was said to have been procured from Vishakapatnam agency area and destined to Zaheerabad of Telangana State. The said Narcotic drug has been seized under the provisions of Narcotic Drugs and Psychotropic Substances (NDPS) Act, 1985.
The value of seized Ganja in the grey market would be around Rupees 1.67 crore. The officers also seized the Tata Heavy Goods Vehicle valued at 6.7 lakhs along with casuarina wood logs ,which has been used for concealment and transport of the contraband Narcotic Drug. Two persons found involved in the illegal transport of Ganja, have been apprehended. Further investigation is in progress.