Three killed after car rams into tree in Nalgonda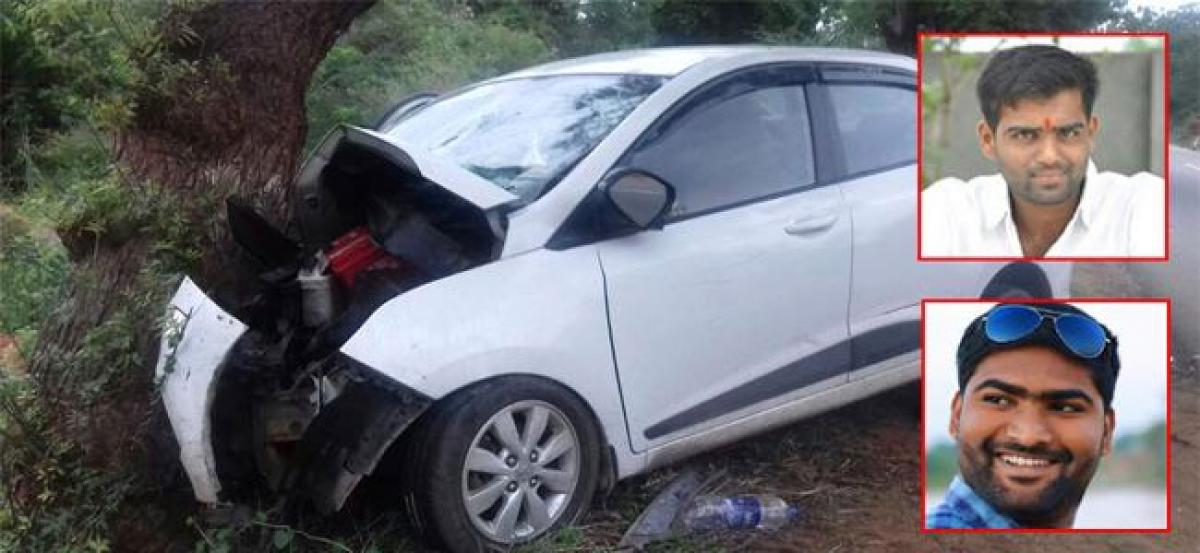 Highlights
In a tragic accident that took place in Nalgonda district, three persons were killed The incident took place Pothunoor stage of Paddavoora mandal in the early hours of Monday
In a tragic accident that took place in Nalgonda district, three persons were killed. The incident took place Pothunoor stage of Paddavoora mandal in the early hours of Monday.
The deceased, identified as Kanapuram Ajay, Porugu Jayanti and Purushotham Reddy hailed from Nagarkarnool district.
As per the details, the car which they were travelling hit a roadside tree after the driver of the speeding vehicle lost control and rammed into the tree. Two others were injured in the mishap and were rushed to a nearby hospital.
The five are learned to be returning to home after a holiday trip to Machilipatnam beach in Andhra Pradesh.