Multiplexes, Cinema Theatres warned against selling goods at above MRP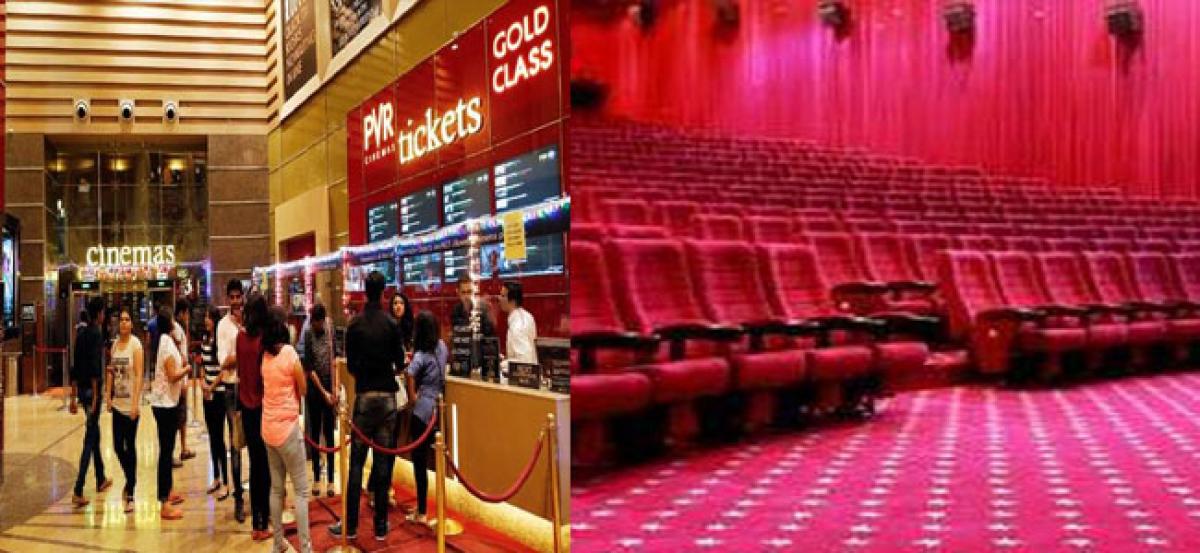 Highlights
Multiplexes, Cinema Theatres should not sell packaged goods more than MRP to the customers As per Legal Metrology Department Packaged Commodities selling more than MRP is illegal
Hyderabad : Multiplexes, Cinema Theatres should not sell packaged goods more than MRP to the customers. As per Legal Metrology Department Packaged Commodities selling more than MRP is illegal.

On receiving several complaints from people on Multiplexes, Cinema Theatres for charging more than MRP, recently Legal Metrology Department conducted special raids and booked few cases.

Controller for Legal Metrology Department Sri Akun Sabharwal held meeting with Multiplexes, Cinema Theatres owners on Tuesday, at Civil Supplies Bhavan, Somajiguda. Representatives from PVR, Inox, Prasad, Asian, Cinepolis, Tivoli Multiplexes, Sudarshan, Sri Mayuri, Venkatadri, Konark theaters about 100 members along with Theatres Canteen Association Secretary Chandra Mohan, Film Development Corporation MD Vijay participated in the meeting. Legal Metrology Department officials participated in the meeting.

Controller Akun Sabharwal ordered owners of Multiplexes, Cinema Theatres to sell eatables and water as per MRP, same as outside.

Unpacked items like Popcorn, Ice creams should not sold in Small, Medium, Big or Jumbo forms. Each and every item weight, measure should clearly be visible and also on the board also.

As per Consumer Act bill should be issued compulsory for to the customer for every transaction and it is the responsible of every Multiplexes, Cinema Theatres owners.

Price and weight stickers are allowed till 24th of this month. From September 1st onwards it is compulsory to print price on the goods.

The Controller warned that if the theaters or multiplexes are found violating rules strong cases will be booked and heavy penalty will be laid on them.

He requested people that till 24th of this month if they find any violation of rules and theatres are charging more than MRP they can lodge complaint on the Toll Free No. 180042500333 or Whats App 7330774444.