10-year-old girl donates Rs 1 lakh to CM Relief Fund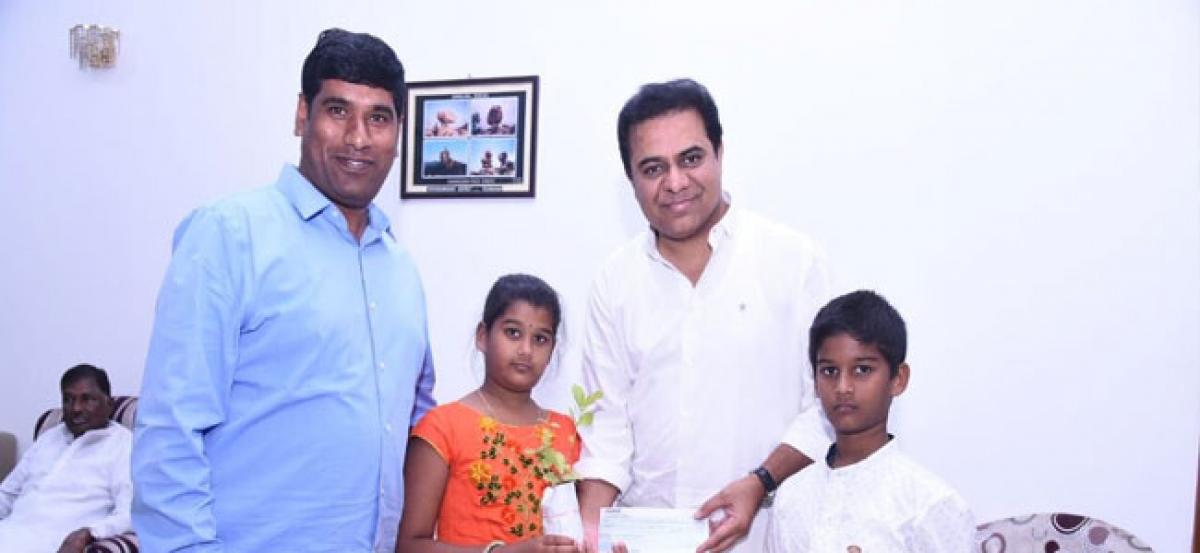 Highlights
A 10yearold went onto donate an amount of Rs 1 lakh to Chief Ministers Relief Fund The girl, Varunika on Wednesday met Industries Minister KT Rama Rao and handed over the cheque to him with a request to deposit the amount in CMs Relief Fund
A 10-year-old went onto donate an amount of Rs 1 lakh to Chief Minister's Relief Fund. The girl, Varunika on Wednesday met Industries Minister KT Rama Rao and handed over the cheque to him with a request to deposit the amount in CM's Relief Fund.
The amount was meant for her birthday party but she chose to donate the entire amount. KTR applauded the gesture from the girl.
Subscribed Failed...
Subscribed Successfully...