Caught on camera: Biker rams into priest on pedestrian crossing in Hyderabad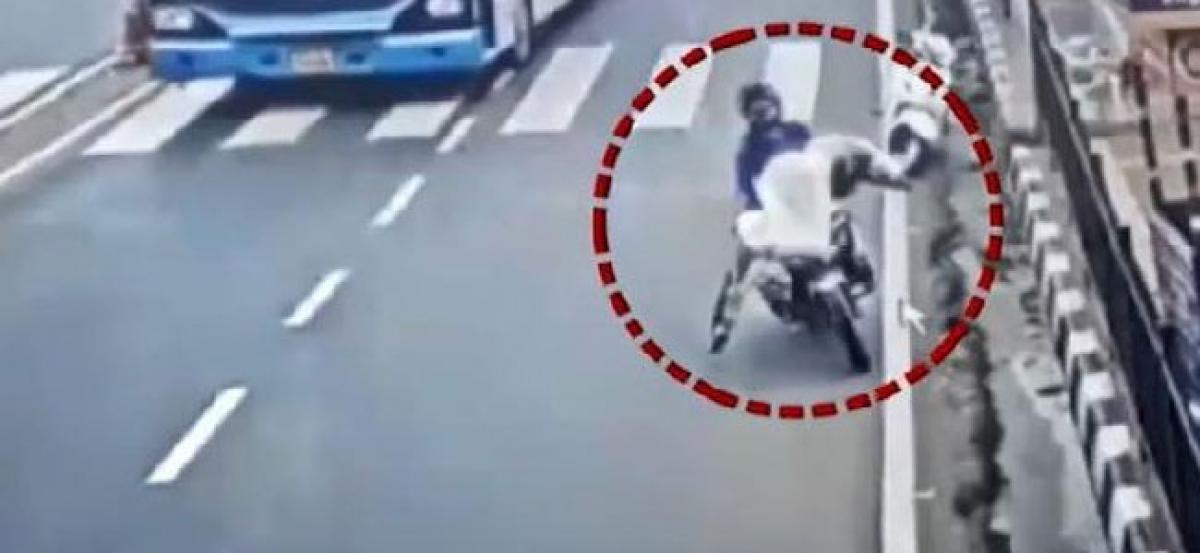 Highlights
In a shocking incident, a priest was hit by a speeding motorist in Hyderabad The priest, who was crossing the road, was thrown up in the air but the motorist didnt slow down
In a shocking incident, a priest was hit by a speeding motorist in Hyderabad. The priest, who was crossing the road, was thrown up in the air but the motorist didn't slow down.
While the incident took place near Tank Bund in Hyderabad on July 14th, but it came to light on Thursday. The entire mishap was caught on camera as the CCTV visuals were released today by the Hyderabad Police. The priest, who was working in the ISKCON temple had come to Tank Bund to offer prayers at a nearby temple and was hit by the two-wheeler while he was using a pedestrian crossing.
He was immediately taken to the nearby hospital after sustaining injuries and is learned to be recovering now.