Police conduct cordon and search operation in Hyderabad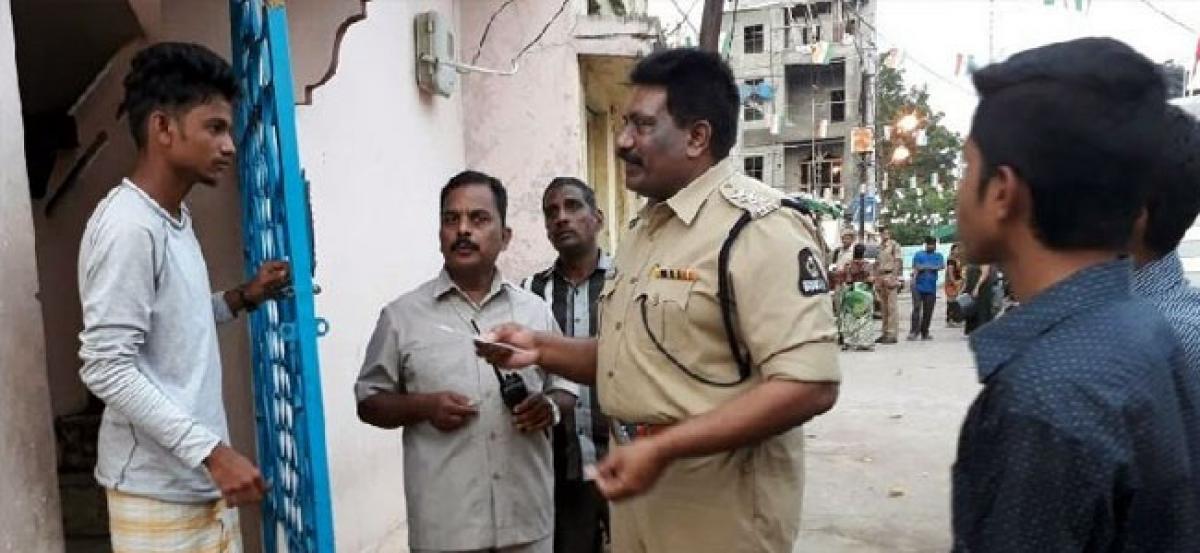 Highlights
After conducting a cordon and search operation at Nagarguda village, the Shamshabad Police along with Shahbad police took eight suspects into custody on Friday
After conducting a cordon and search operation at Nagarguda village, the Shamshabad Police along with Shahbad police took eight suspects into custody on Friday.
The police checked 220 houses in the village and detained 25 bikes, five cars, one tractor and one auto for not having proper documents.
The cordon search operation was conducted under the supervision of Deputy Commissioner of Police Shamshabad, V Padmaja at 2:30 am on Friday and ended at 5 am with the participation of 108 policemen.