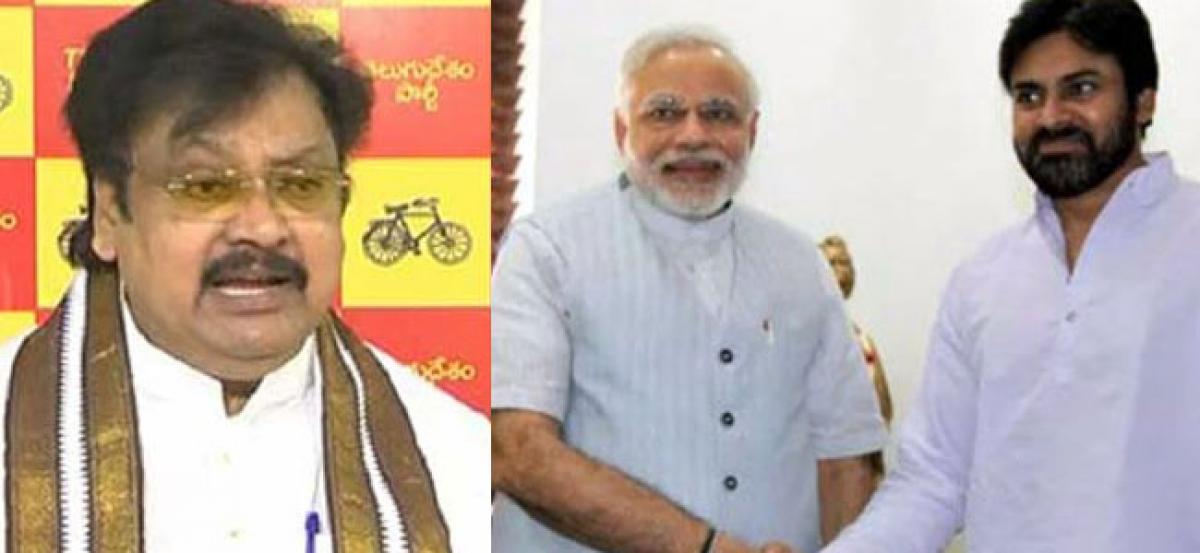 Highlights
TDP senior leader Varla Ramaiah alleged that Jana Sena leader Pawan Kalyan was sold out to BJP He demanded Jana Sena leader to make public the details of kickbacks received from the BJP
TDP senior leader Varla Ramaiah alleged that Jana Sena leader Pawan Kalyan was sold out to BJP. He demanded Jana Sena leader to make public the details of kickbacks received from the BJP.
In a scathing attack, the TDP leader said that Pawan posted comments on his twitter handle even before the debate on no confidence motion is completed. Ramaiah also came down heavily on YSR Congress President YS Jagan Mohan Reddy .
To avoid targeting Prime minister Narendra Modi , the YSR Congress MPs got accepted their resignations. He branded Pawan as ' Silly leader 'and Jagan as ' Thief leader'.