Telangana police recruitment to include biometric system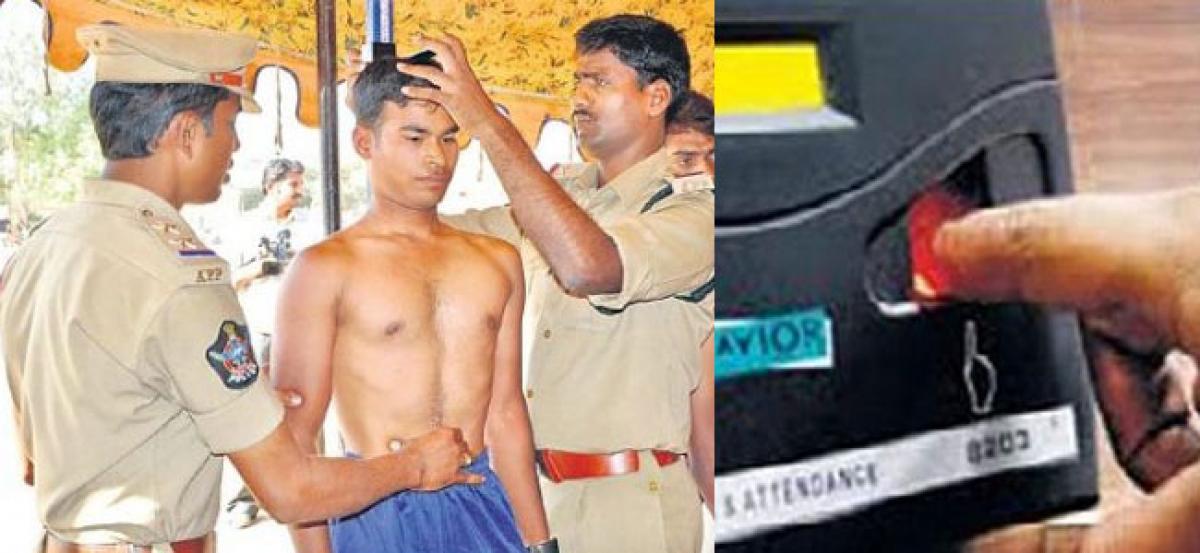 Highlights
The Telangana State Level Police Recruitment Board TSLPRB is replicating the biometric system from the Federal Bureau of Investigation FBI to identify candidates appearing for tests to be conducted as part of recruitment to 18,428 posts
The Telangana State Level Police Recruitment Board (TSLPRB) is replicating the biometric system from the Federal Bureau of Investigation (FBI) to identify candidates appearing for tests to be conducted as part of recruitment to 18,428 posts.
The Board officials will simultaneously collect index fingerprints of both hands of each candidate using a biometric reader linked to a portable tablet during the preliminary test.
Board Chairman VV Srinivasa Rao said that the name, fingerprint, and picture of the candidate will be collected for creating a database which can be referred to when the candidate appears again for the physical and final written tests after qualifying in the prelims. The identity of each candidate is finalized, impersonation is prevented and also the antecedents of candidates can also be verified through this method. The database of the candidate also has the marks secured in each examination.