Centre Takes U Turn On Special Status, Not Me : Chandrababu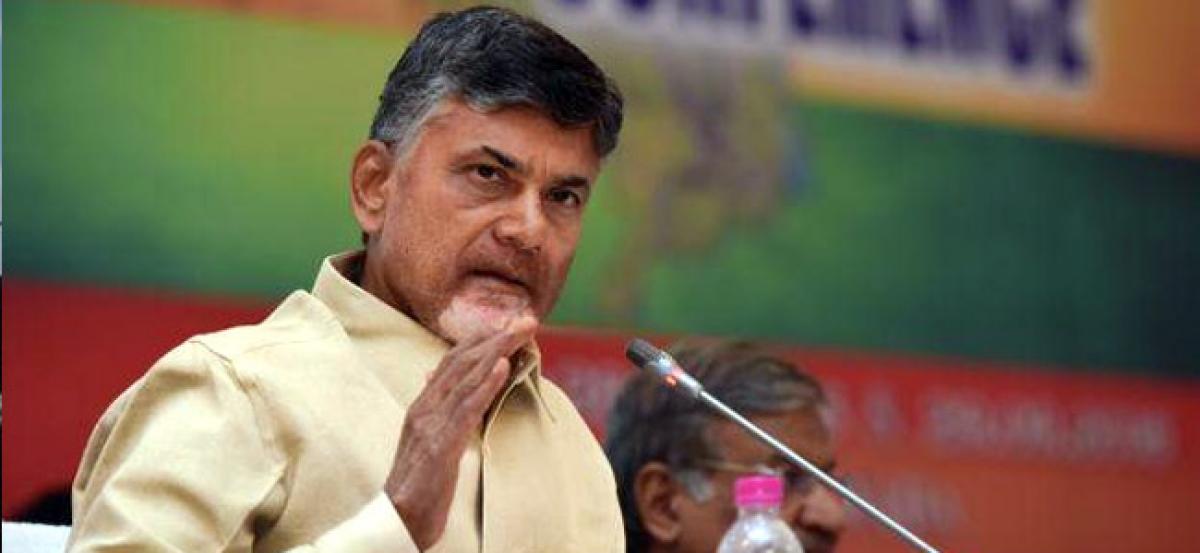 Highlights
Andhra Pradesh Chief Minister N Chandrababu Naidu has said it was BJP led NDA took U turn on granting special status to Andhra and not him His party is committed to special status and continue its fight to the cause of Andhra people
Andhra Pradesh Chief Minister N Chandrababu Naidu has said it was BJP led NDA took U turn on granting special status to Andhra and not him. His party is committed to special status and continue its fight to the cause of Andhra people.
The CM clarified he brought to the notice of the nation the aspirations of Andhra people and he warned the centre if the people's demands are not respected. Chandrababu claimed all parties extended support to the TDP's fight for special status, except YSR Congress.
Coming down heavily on YSR Congress President YS Jagan Mohan Reddy, Chandrababu said alleged that Jagan colluded with BJP led NDA to get rid of the corruption cases pending against him. The TDP Chief said he will show Telugu people's power through series of agitations.