Cheating case against AP Mahila Congress president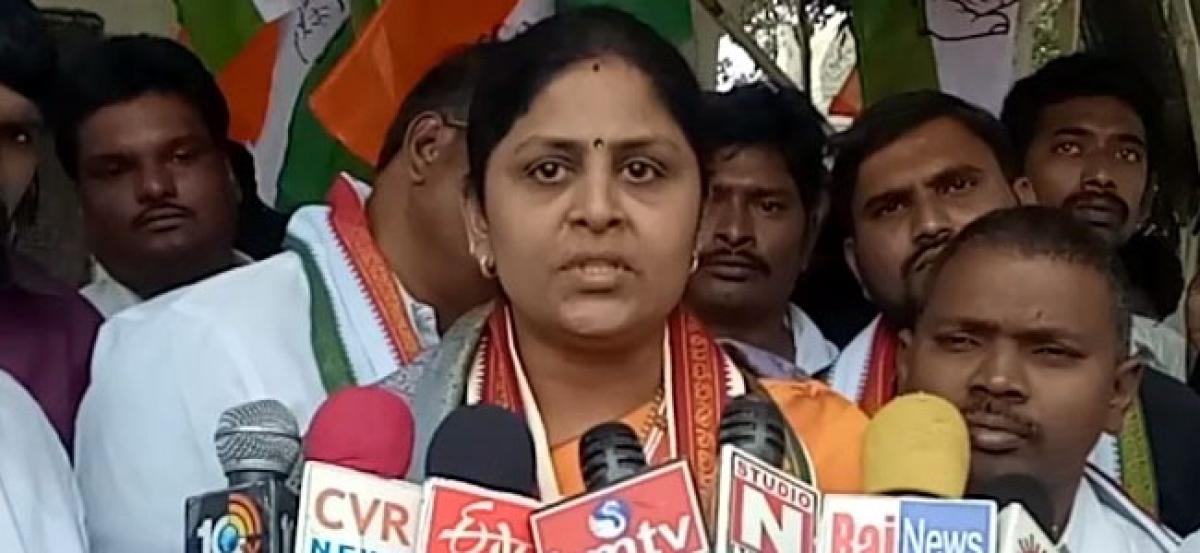 Highlights
A case of cheating has been registered against Andhra Pradesh Mahila Congress president Sunkara Padma The case pertains the death of a boy in Krishna district two years ago
Vijayawada: A case of cheating has been registered against Andhra Pradesh Mahila Congress president Sunkara Padma. The case pertains the death of a boy in Krishna district two years ago.
A woman, identified as Mariyam Bee, alleged that her son died two years ago while working in a dairy farm. The boy fell into the water tank and died. Congress leader Sunkara Padma had mediated between the farm owner and Mariyam Bee in this case.
The farm owner had agreed to give Rs 1 lakh to the mother of the deceased. Sunkara Padma took the money and had not given the same to her. She said Padma had duped her and lodged a complaint against her with the Krishna district police.