Congress extends support to truckers strike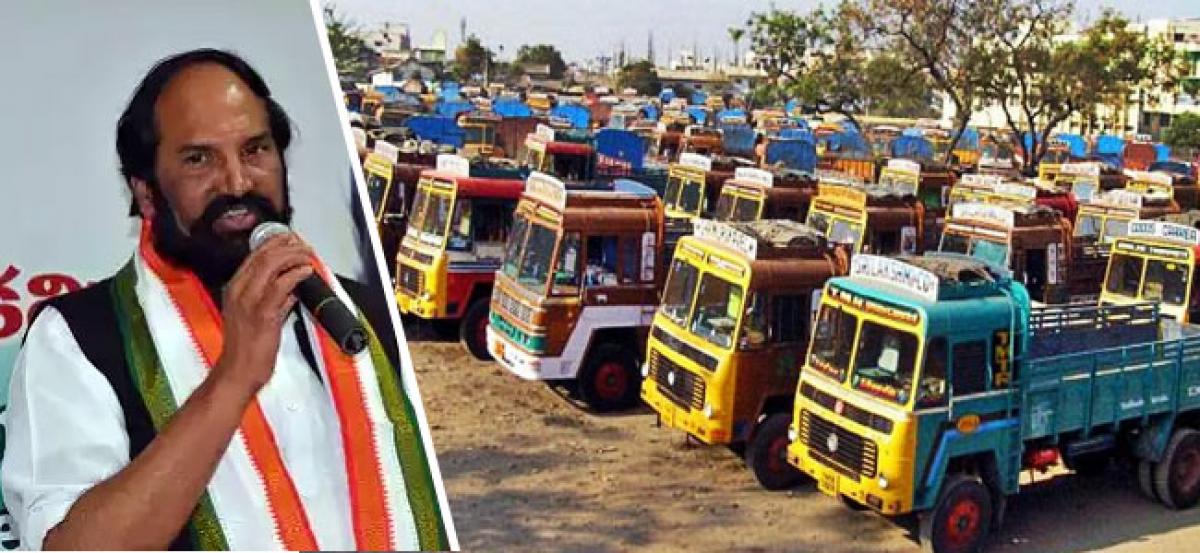 Highlights
Telangana Pradesh Congress Committee TPCC President Uttam Kumar Reddy on behalf of his party extended complete support to the ongoing nationwide truckers strike
Telangana Pradesh Congress Committee (TPCC) President Uttam Kumar Reddy on behalf of his party extended complete support to the ongoing nationwide truckers strike.
Making the announcement in Hyderabad on Thursday, he urged the Centre and State governments to take immediate steps by holding discussions regarding the demands of the truckers to end the strike.
The All India Motor Transport Congress (AIMTC) went on an indefinite nationwide strike on June 20 with nearly 93 lakh trucks and other goods vehicles protesting against the government demanding the reduction of fuel prices by rationalizing taxes in accordance with the international market.
The TPCC President urged the government to consider the truckers association's demand to allow toll-free transport on National Highways and that the road tax paid in Telangana or Andhra Pradesh be applicable in both the states.