Hyderabad police order closure of wine shops, bars for 3 days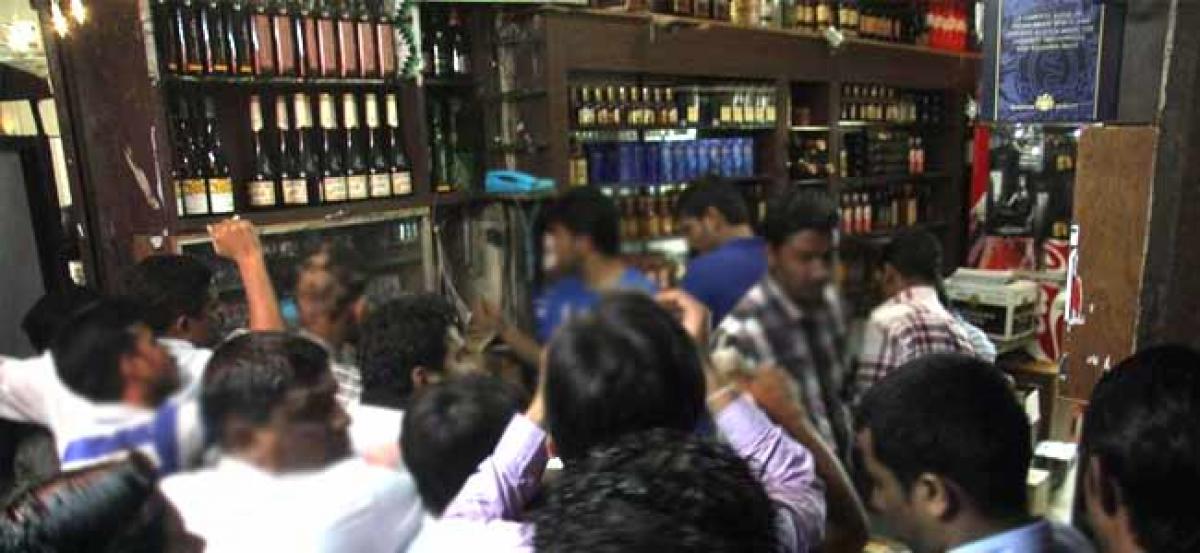 Highlights
Starting from tomorrow, the toddy, wine shops, and bars will remain closed in parts of the city
Starting from tomorrow, the toddy, wine shops, and bars will remain closed in parts of the city.
The Hyderabad Police have issued a notification on Friday ordering the closure of toddy, wine shops and bars from 6 am of July 29 to 6 am of July 31 on the account of the Sri Ujjaini Mahankali Jathara.
Bars in star hotels and registered clubs are however excluded. The City police stated that the wine shops will be closed for the said period in the police stations of the Central and North zones including Chillkalguda, Gopalpuram, Lalaguda, Mahankali, Tukaramgate, Market, Karkhana, Marredpally, Begumpet, Ramgopalpet, Gandhinagar, and Trimulgherry.