Haryana: Pregnant goat gang-raped by eight men; dies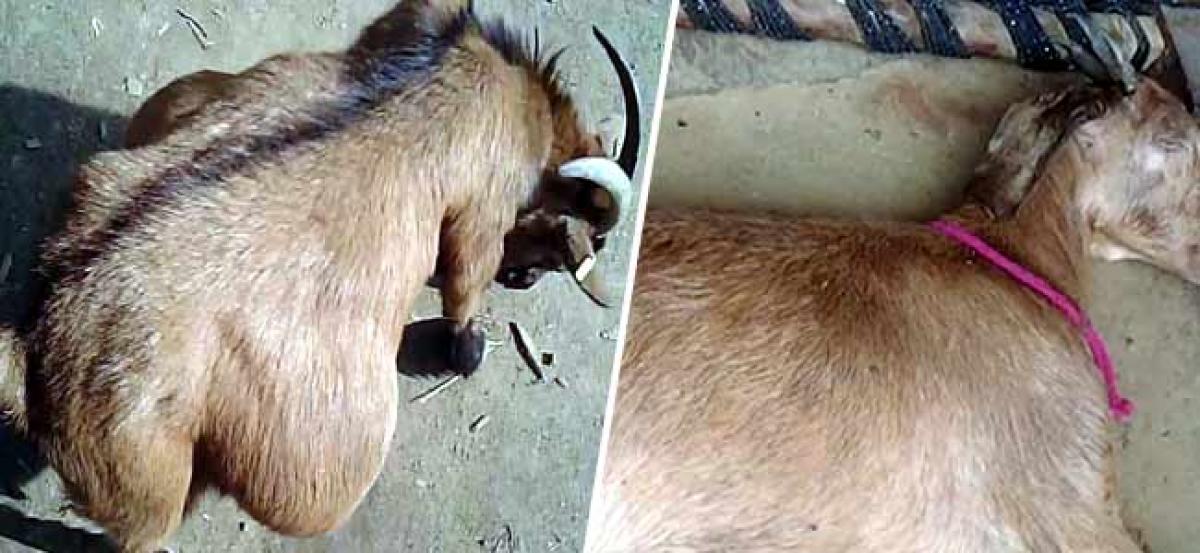 Highlights
A shepherd has filed a complaint against eight men for allegedly gangraping a pregnant goat, who later died in Mewat district of Haryana
A shepherd has filed a complaint against eight men for allegedly gang-raping a pregnant goat, who later died in Mewat district of Haryana.
According to the local police, the assault reportedly took place on July 25 in Maroda village and all the eight accused persons were intoxicated at the time.
Three of them have been identified and police are yet to identify the remaining five. A case has been registered against the accused under various sections of the IPC including Section 377 (unnatural offences) and Section 429 (mischief by killing or maiming cattle).
Following the complaint from the owner of the goat on July 26, Sections of Prevention of Cruelty to Animals Act has also been included in the FIR.
The complainant, Aslu narrated the alleged assault on the animal stating that one of his goats had gone missing on Wednesday and during a search, he witnessed the animal being sexually violated by some youngsters. While he confronted them, the men who were apparently intoxicated threatened to commit such acts with all his animals and even claimed that the police won't be able to do anything to them.
The complainant also confirmed that the goat was pregnant at the time of the assault.
A postmortem was conducted at the local government veterinary hospital and a medical test of the goat will soon be conducted after which the police will take an action against those accused.