Jazeera flight catches fire during landing in Hyderabad, all passengers safe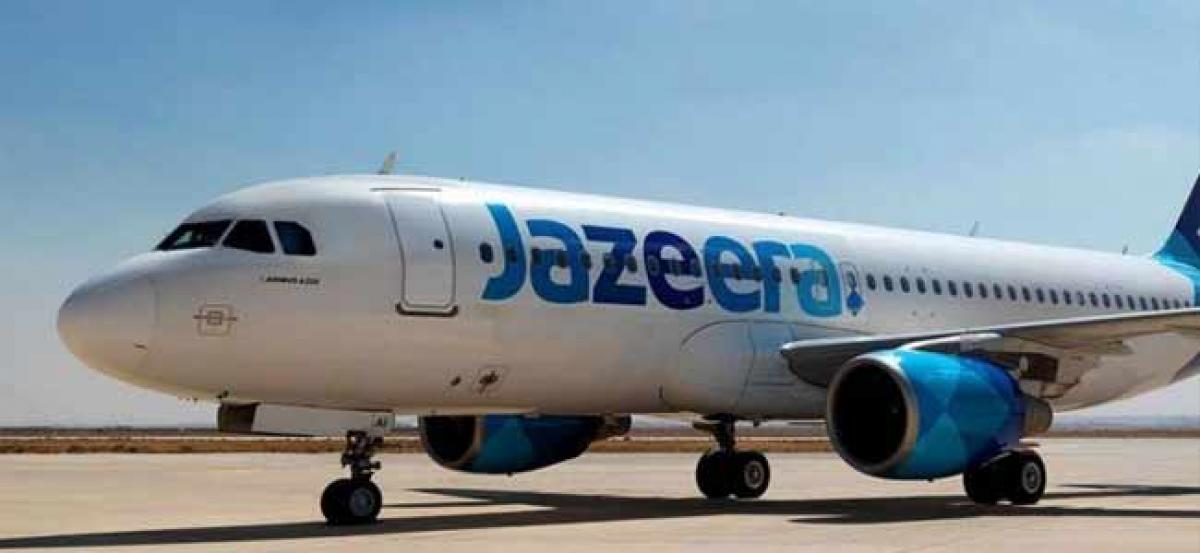 Highlights
Passengers of a Jazeera Airways flight had a narrow escape on Thursday after the aircrafts engine caught fire during its landing in Hyderabad The mishap took place when the Jazeera Airways flight was carrying 149 passengers from Kuwait to Hyderabad
Passengers of a Jazeera Airways flight had a narrow escape on Thursday after the aircraft's engine caught fire during its landing in Hyderabad. The mishap took place when the Jazeera Airways flight was carrying 149 passengers from Kuwait to Hyderabad.
The incident occurred at 1.30 am on Thursday at the Rajiv Gandhi International Airport. No casualties were reported.
Despite the fire, the aircraft made a successful landing and all the passengers were evacuated safely. The aircraft was immediately halted at the taxiway and fire tenders arrived at the spot. The pilot switched off the engine and the fire was brought under control. The fire is suspected to have erupted due to a technical snag. Further details were awaited.