Woman along with kids attempt suicide, daughter dies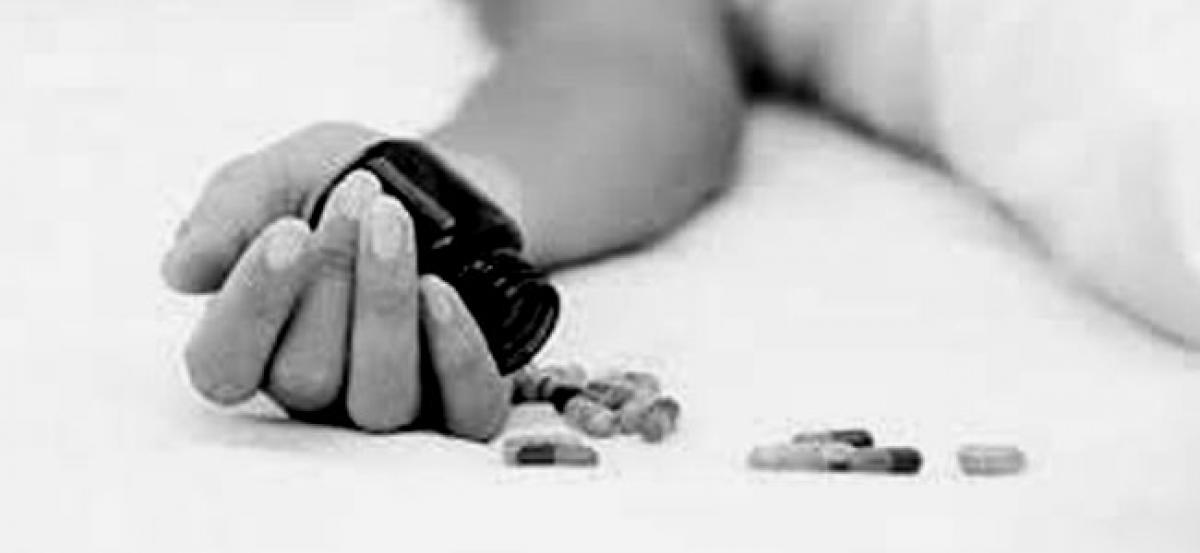 Highlights
A woman from Sangareddy district attempted suicide by consuming pesticide along with her childrenThe incident took place at Thoragapally village in Kondapur Mandal on Tuesday night
A woman from Sangareddy district attempted suicide by consuming pesticide along with her children.
The incident took place at Thoragapally village in Kondapur Mandal on Tuesday night.
According to the police, the woman, identified as G Lakshmi consumed pesticide along with her kids Manoj and Vidya Praneetha following an argument with her husband Srinivas.
While the family members rushed them to a hospital, the girl succumbed to death on the way to the hospital and the condition of Manoj is said to be critical.
Lakshmi is reportedly out of danger and is undergoing treatment. A case has been registered in this regard and the police are investigating.