Man from Anantapur climbs cell tower demanding special status to AP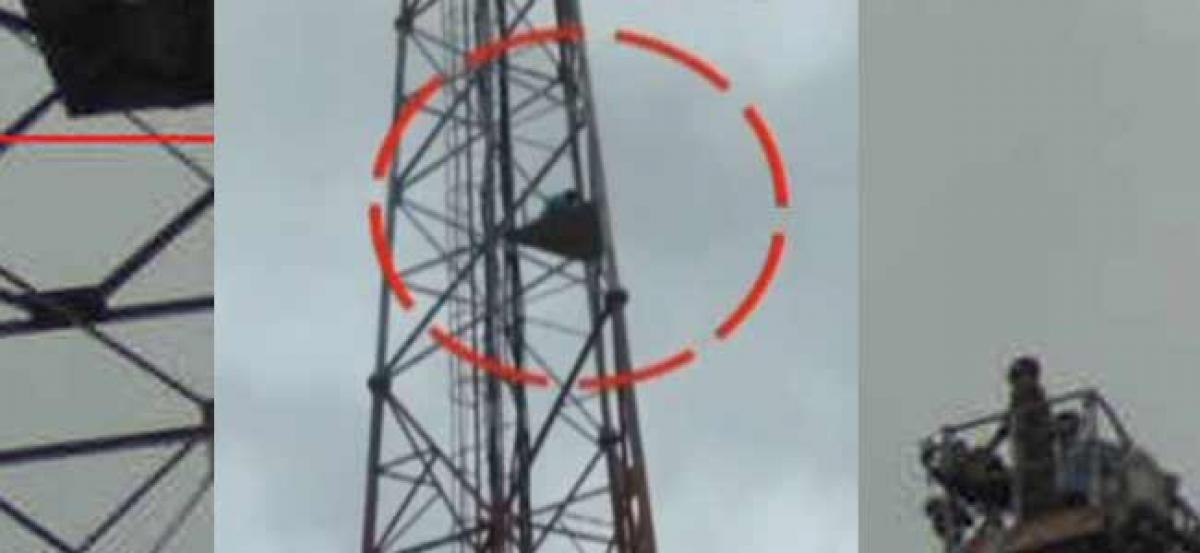 Highlights
A man from Anantapur district caused a panic situation by climbing a cell tower on Saturday demanding that the Central government should accord Special Category Status SCS to Andhra Pradesh
A man from Anantapur district caused a panic situation by climbing a cell tower on Saturday demanding that the Central government should accord Special Category Status (SCS) to Andhra Pradesh.
The man, P Vijay Bhaskar has climbed a cell tower at Dharmavaram in Anantapur district demanding special category status be accorded to the state immediately.
He has threatened to jump from the cell tower if the demand is not fulfilled. While the police made several efforts to bring him down, the man, refused to come down. The incident took place near the rural police station at Dharmavaram in Anantapur district. According to the reports, he has also written a letter to the authorities concerned to fulfill the demands.