No need to panic for people living downstream: Kerala authorities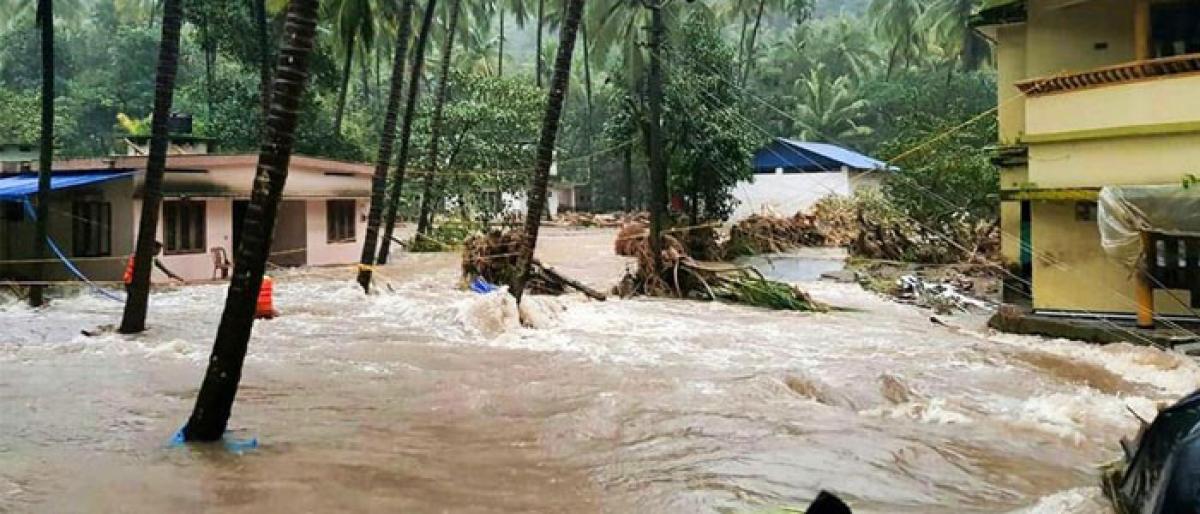 Highlights
On Monday, the level of water in the Idukki hydro electric dam reached below 2398 ft, which is the first warning level The water level at Idukki is 239778 ft at 7 am
THIRUVANANTHAPURAM: On Monday, the level of water in the Idukki hydro electric dam reached below 2398 ft, which is the first warning level. The water level at Idukki is 2397.78 ft at 7 am.
The biggest arch dam in Asia, which opened after 26 years, receded for the third day from 2,398.68 ft on Sunday evening to 2,397.78 ft on Monday morning.
The net inflow of water in the last six years of Cheruthoni dam showed negative. Five gates of the dam are still kept open with two gates raised to one metre. The intensity is still below the level despite the rains continuing. Most of the fishermen have been warned against venturing into the sea.
On Sunday, the National Disaster Management Authority (NDMA) had warned that heavy rains were expected in 16 states including Kerala. With one more gate of the Pamba dam opening last night the focus of the government is shifted to Kuttanadt. District administration has issued an alert to people living in the downstream areas. 77 cumecs is the current discharge of the Banasura Sagar dam in Wayanad.
A decision on whether to go ahead with planned Onam week celebration will be taken by the state cabinet after reviewing the flood situation on Tuesday morning.