TRS will have a landslide victory in Telangana: KCR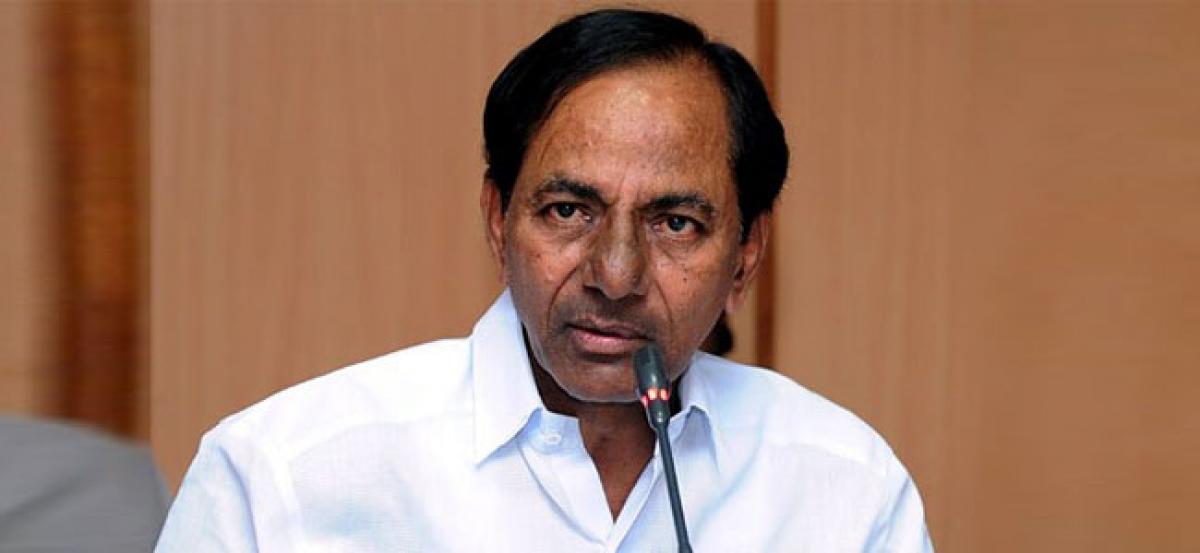 Highlights
Chief Minister K Chandrasekhar Rao on Monday conducted a press meet and clarified several political issues
Chief Minister K Chandrasekhar Rao on Monday conducted a press meet and clarified several political issues.
When asked about BJP boasting about coming to power in Telangana, KCR expressed that he also wanted to be Prime Minister of this nation in next couple of days which is not possible. Further, he stated that TRS will be announcing the candidates in September itself in order to prevent all the political drama that unfolds in the last six months.
Questioning Congress party leaders allegations, the Chief Minister said that it is ridiculous to say on the part of Congress to state that he is afraid of Rahul Gandhi.
Explaining that several leaders will be campaigning in the elections, KCR even reminded that Rahul Gandhi's mother Sonia Gandhi also campaigned during the last elections. He clarified that the people will vote unanimously to TRS and revealed that all the surveys done are projecting a landslide victory by TRS in Telangana.