KTR: People are welcoming Kanti Velugu programme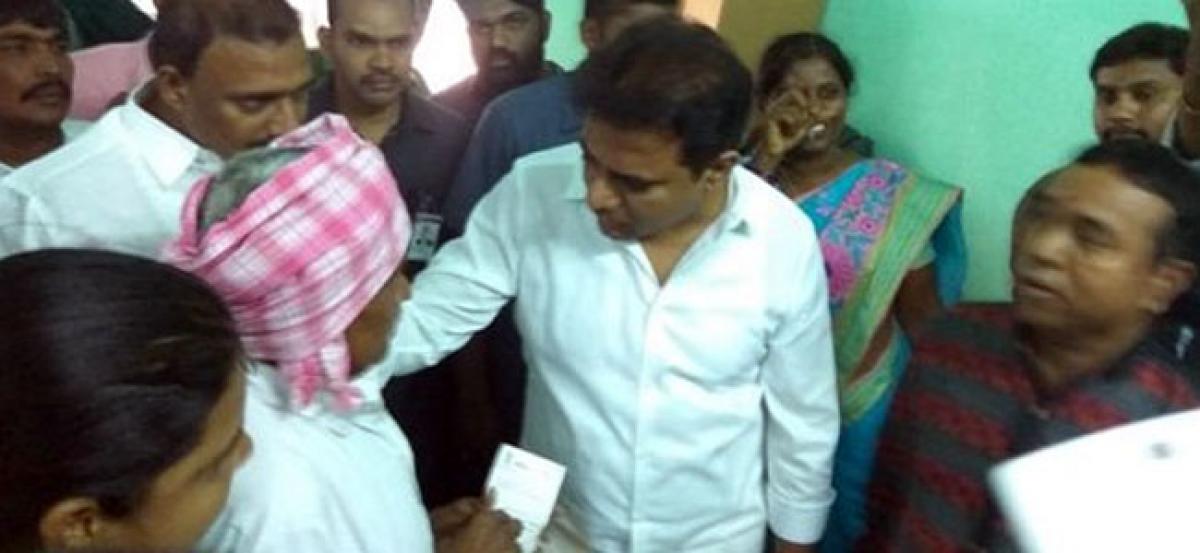 Highlights
Municipal Administration and Urban Development Minister KT Rama Rao on Thursday conducted a surprise inspection of two eye camps at Chandanagar and Hafeezpet
Municipal Administration and Urban Development Minister KT Rama Rao on Thursday conducted a surprise inspection of two eye camps at Chandanagar and Hafeezpet.
Informing that more than one lakh people got their eye check up done as a part of Kanti Velugu programme in Hyderabad on Wednesday, KTR said that the people are welcoming with the programme.
He shared that the programme will continue till Republic Day and appealed the citizens to get their eyes checked up at their convenience.
The Minister further pointed out that most people do not get the diabetes tests due to lack of awareness resulting in the eyes being the first to get affected.
KTR urged the public not to neglect and make good use of the Kanti Velugu programme as the state government is conducting free eye tests, providing free medicines, spectacles, and surgeries where required.