Vajpayee ji always stood for democratic values: Sonia Gandhi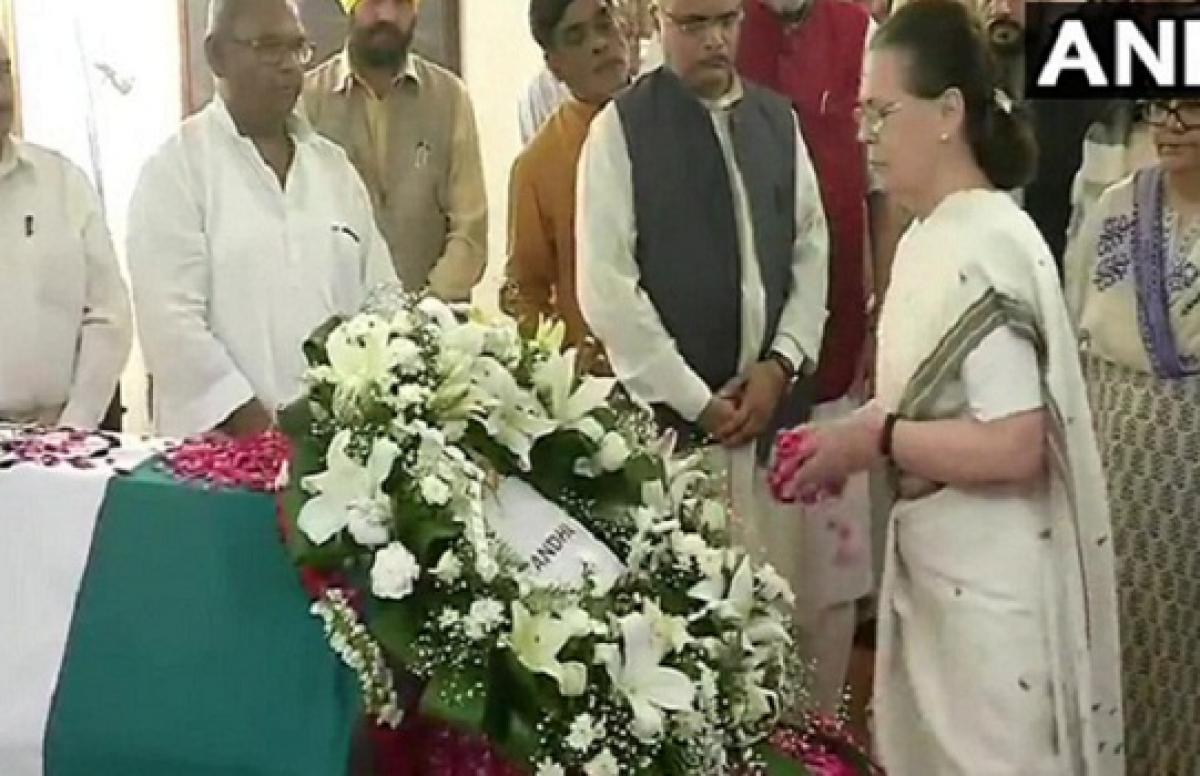 Highlights
Former Congress president Sonia Gandhi paid a warm tribute to former Prime Minister Atal Bihari Vajpayee after the stalwart politician breathed his last at the age of 93
New Delhi: Former Congress president Sonia Gandhi paid a warm tribute to former Prime Minister Atal Bihari Vajpayee after the stalwart politician breathed his last at the age of 93.
"I am deeply saddened by the passing away of Sh. Atal Bihari Vajpayee. Shri Vajpayee was a towering figure in our national life. Throughout his life, he stood for democratic values and demonstrated this commitment in all his acts, whether as a parliamentarian, a cabinet minister, or Prime Minister of India," Sonia said in a statement.
Hailing that his "warm friendship won him admirers and friends across the political spectrum and from every walk of life", she mentioned that Vajpayee's "death leaves behind a huge void". She added, "I join millions of our fellow Indians in mourning his loss and pray for the departed soul."
Earlier, Vajpayee's successor Dr. Manmohan Singh also paid a heart-touching tribute. Manmohan described Vajpayee as one of "the tallest leaders of modern India" and "his services to our nation will be remembered for a long time to come."
Vajpayee, who was the country's 10th Prime Minister, will be laid to rest at the Smriti Sthal on Friday afternoon. The Central and all state governments have declared a seven-day holiday.