Couple injured in LPG cylinder explosion in Hyderabad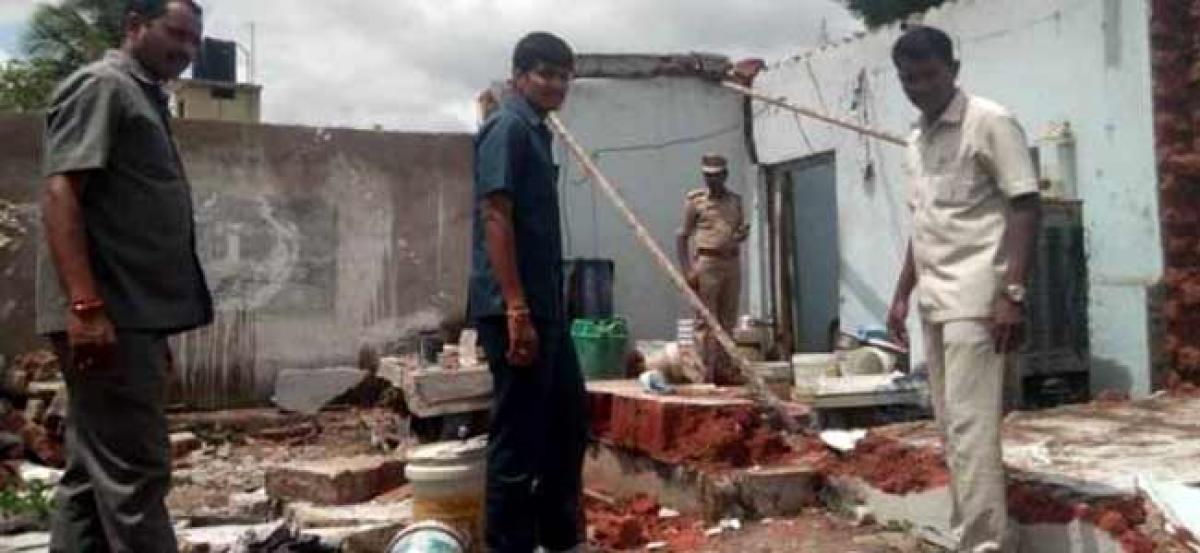 Highlights
An LPG cylinder exploded in a house at Bismillah Colony of Balapur late on Tuesday which resulted in two persons sustaining injuries
An LPG cylinder exploded in a house at Bismillah Colony of Balapur late on Tuesday which resulted in two persons sustaining injuries.
The Balapur police stated that the blast is believed to have occurred due to a leak in the cylinder.
The house belonged to a couple, identified as Sikander, and Fatima, both suffered injuries in the mishap.
The police said that the couple had suffered 50 percent burn injuries and were currently undergoing treatment at the Osmania General Hospital. Further investigation is underway.