MLA laid foundation for RUB at Rajampet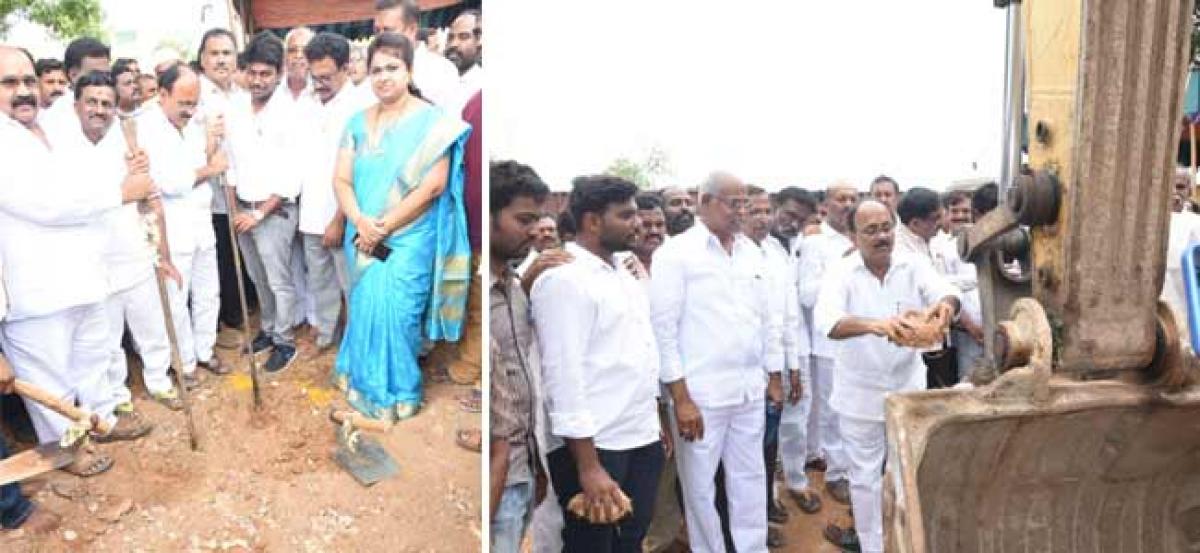 Highlights
Rajampet MLA and government whip MMallikarjuna Reddy has laid foundation stone for the construction of Road Under Bridge RUB total cost at Rs 350crores at Rajampet Railway station on Wednesday
Kadapa : Rajampet MLA and government whip M.Mallikarjuna Reddy has laid foundation stone for the construction of Road Under Bridge (RUB) total cost at Rs 3.50crores at Rajampet Railway station on Wednesday. Following representation made by government whip to the railway authorities on 1-01-2016 for the construction of RUB, Railway board has mentioned the matter in 2016-17 Railway budged as finally it was got sanctioned.
Speaking the occasion the MLA has said that the RUB was sanctioned on cost sharing basis in 2017-18 budget as the share of state government is Rs around Rs 93lakhs for constructing approach roads, and drains against total cost of Rs 3.50crores. He said chief minister N.Chandra Babu naidu has already signed the papers related to the issuance of funds under state government's share. He said that project is proposed to complete by ending of January 2019. Railway officials and others were present.

Subscribed Failed...
Subscribed Successfully...